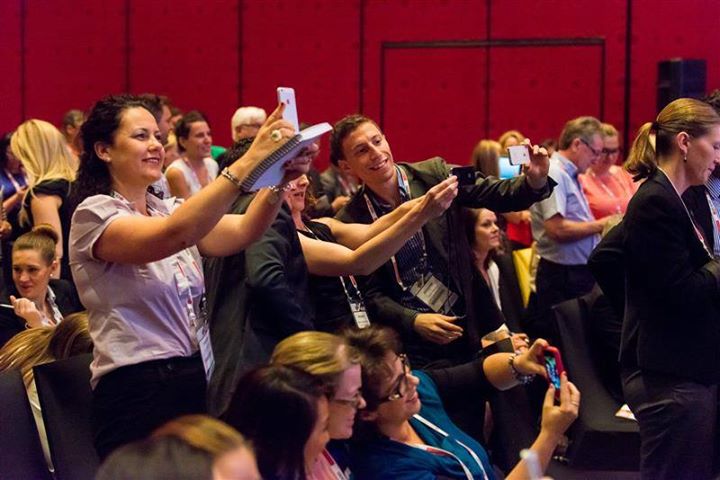 Technology is key to making events run. Whether it is used to send invites to delegates, used for on-site registration or used to capture attendee engagement, technology is critical. Of course there are many other applications for using technology.
It's great that there is so much choice to enable you to decide which technology is best for your event. However, this is also part of the challenge for planners. To help, here are three questions to help with that all important technology decision making.
1. How is this technology helping?
The energy that comes from technology providers displaying their latest products is brilliant. They have spirit and are convinced that it will be the best for your event.
Event planners are faced with a huge amount of choice when it comes to technology that can be used at events.  That is good, after all everyone wants choice. But, is there a problem with the technology? Well In my opinion, there is only a problem when the technology gets in the way of the message of the speaker, disrupts the event or generally doesn't add anything that could have been achieved by using a low-tech alternative.
First question, how will your chosen technology help with better event outcomes?
2. Can your attendees Use the Technology?
Having decided on the technology to be used, how are you going to make sure that everyone can understand what they need to do to get the most from it?
The amount of time I have seen technology fail at events is too much and it simply came down to people not understanding what they needed to do.
It reminds me of a number of years ago when I went to buy my first IPAD. I was very excited but the sales girl was less enthusiastic especially when I asked her for the 'How to' instruction guide. She looked at me with a sneer and told me that the device was intuitive. How very helpful I thought. Up until then all technology that I had needed had come with some set of instructions but not so for the IPAD. Looking back maybe she was right as I now I zip around the IPAD with no problem at all. But at the time I was frozen like a Deer caught in car headlights. And I am sure that you (the event planner) don't want your delegates to have my experience.
Second question, how will you make sure people understand how to get the most from the tech?
3. How objective can you be with your technology choices?
There are times when I get swept away by the buzz of the latest vibe around technology. The possibilities seem endless (and maybe they are) with some of the technology that is going to enter the event space. You would be mad to miss it. Then you have to put your critical thinking hat on and really examine what the technology will do for your event outcome.
And this leads me to my final question, how objective or emotional are you when making your technology choices?
Answering these three questions will help you understand what your drivers are in making technology choices. If you don't need to change anything then that is great but if these thoughts have triggered an idea that could help you with an even better event outcome then that is good as well.
---
Looking for Great Content?
Planet Planit writes dynamic content for organisations in the technology, hospitality, learning and events arena. We specialise in helping you communicate your ideas to your buyers, staff and stakeholders.
When you need a blog, an eBook or a business story to really connect with your audience, ask us to write it for you.
Get in touch and let's start a conversation.
---
See Also
Better Event ROI when planners and speakers work together
Features Editor