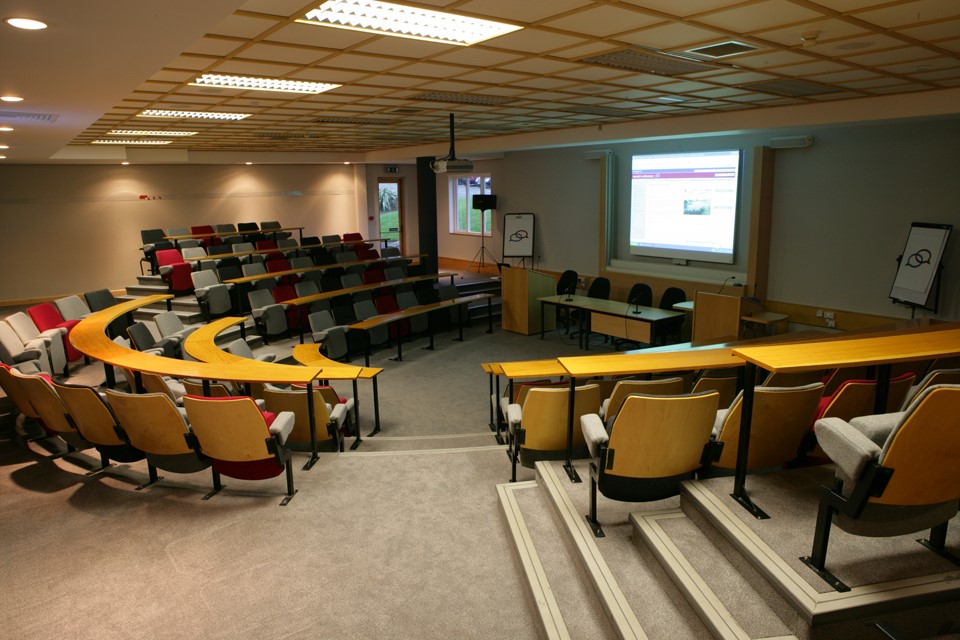 Can a small matter such as having a speaker podium have a big impact on the seamless delivery of your events? Professional MC Mark Perl believes it does. Here are his comments.
On one occasion I addressed an audience of 350 guests for a large UK charity. Upon arrival at the venue I was confronted with a lectern which was nothing more than a music stand. It simply had an angled rest for paper notes, with no other horizontal shelves, and its minimalistic frame ensured whatever was placed on it would be in full view of the audience.
Additionally, speaker refreshments were located far from reach, on a small table, off stage. The table was not easily accessible to the presenters whilst they were seated, before they were due on stage; nor was it of any use to me, or the other speakers, should anyone have required some water during their talk.
Prior to the function the event planner didn't ask me what I needed and I was guilty of not following my own advice, on this occasion. I failed to make reference to my podium preferences during our briefing call and admit I made assumptions regarding what would be available, which proved flawed.
The Podium is Crucial
The type of lectern or speaker podium you choose makes a significant difference to speakers but is often overlooked by all but the most seasoned conference planners. This particular piece of stage-furniture warrants pro-active consideration and speakers should always be consulted regarding their individual stage requirements, once their booking has been confirmed.
Experienced professional speakers will, most probably, enquire about the type of podium which will be available and ensure their individual presentation needs are met. Many conference speakers, however, are unpaid subject-matter experts. Indeed many are internal company executives, who often don't give forethought to their physical on-stage needs. They either just make-do with what is available, on the day, or they make last minute requests that require adjustments to your set-up. This has the potential to make the podium area of the stage look scrappy and disorganised. Additionally, last minute requests put undue pressure on production teams and venue staff.
To avoid problems you only have to consider a few items, with regards to the space a speaker may require, not the least of which is timing apparatus. It still fascinates me that though keeping speakers to time is an important aspect of delivering a successful conference, clocks are often located behind speakers, are too far away, and/or too small, for them to be of any real use.
Speakers may Require:
Lap-top/notebook for their power point presentations or other electronic visual aids
Paper notes and other documents to which they may wish to refer, or make reference to, during their talk
Props, for use during a presentation, which speakers may want to keep out of view of the audience, until required, for maximum impact
Laser pointers
Timing clocks
Hand-held microphones, which presenters may wish to swap over to, during their talk
Speaker refreshments
With regards to speaker refreshments, it is advisable to plan for these to be located on a separate, high, cocktail table, adjacent to, and slightly behind, the podium. In this way, drinks are close-by for speakers, during a discreet pause, but liquids are kept far apart from speakers' notes, papers, pointers and electronic equipment. No-one wants interruptions or disruptions that could be caused by a speaker inadvertently knocking over a full glass of liquid onto a podium crowded with kit.
Paying attention to the little details will have a bigger impact than you may think. Do not forget that all important speaker podium.
---
Looking for Great Content?
Planet Planit writes dynamic content for organisations in the technology, hospitality, learning and events arena. We specialise in helping you communicate your ideas to your buyers, staff and stakeholders.
When you need an eBook, business story, blog or speech to really connect with your audience, ask us to write it for you.
Get in touch and let's start a conversation.
---
See Also
5 Tips for Introducing Speakers at an Event
Tired of Speakers Running Beyond their Time 
Features Editor