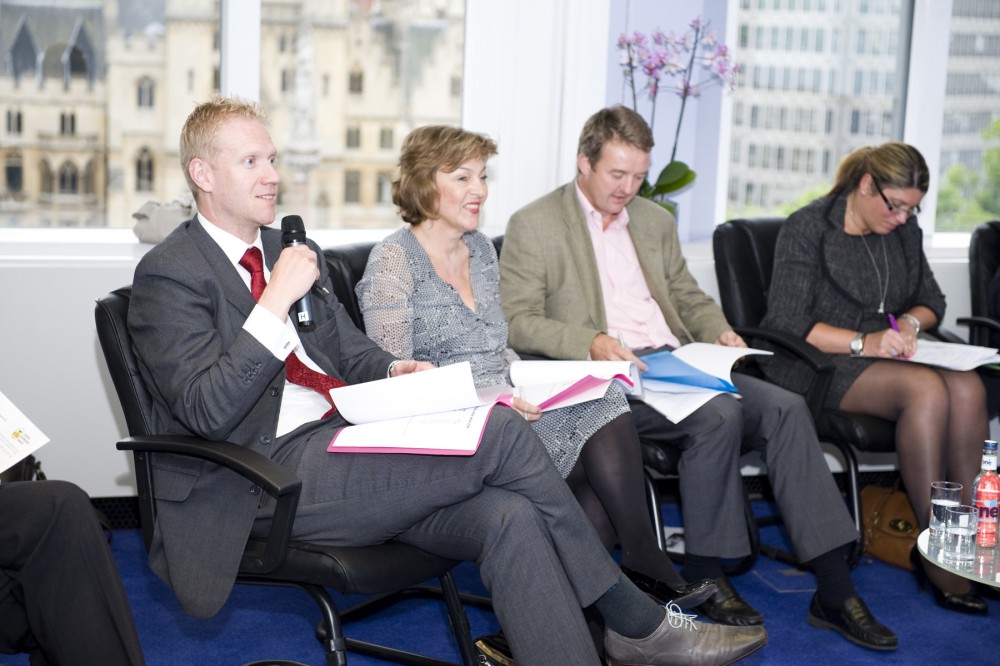 Whilst it may be obvious we believe that waiting until you have a microphone to ask your question at a conference/event is just good manners.
It's more important in these days when the 'educational content' is being recorded and/or the event is being live/streamed. In blended (hybrid) events it is crucial that the question(s) can be picked up by the audio wizardry as online delegates will be participating in the event.
Questions provide the perfect opportunity to challenge and ask for additional insights from speakers. This provides an extra source of valuable content which we think should be shared by everyone at the event and not just by those closest to the person asking the question.
As a Delegate
You are keen to have your voice heard, you have been thinking about your question and now the opportunity has arisen. But, please wait for the microphone to come to you. Just by waiting a few seconds will ensure that everyone will be able to hear your question.
And once you have the microphone please use it in the way it should be used. You don't have to wave it around like a magic wand, you don't have to try to eat it and you don't need to fear it by holding it miles away from you (I say this with humour but have seen it happen so often).
As a Speaker
If you are the speaker, please allow time for the microphone to reach the audience member and let everyone hear the question. But if the delegate speaks before the microphone arrives then you can either ask them to repeat their question or you can just repeat what the question was (sometimes this can be challenging especially if the delegate has put forward a lengthy question).
As a Conference Organiser/Planner
If you are the conference/event/session planner please ensure that you have enough hand held microphones and runners relevant to the size of your event.
Keep an eye on your microphone runners so that the microphone delivery is as smooth as possible.
It doesn't take long for a microphone to be delivered but the impact of everyone being able to hear clearly will add hugely to the professionalism of your event.
---
Looking for Great Content?
Planet Planit writes dynamic content for organisations in the technology, hospitality, learning and events arena. We specialise in helping you communicate your ideas to your buyers, staff and stakeholders.
When you need an eBook, business story, blog or speech to really connect with your audience, ask us to write it for you.
Get in touch and let's start a conversation.
---
See Also
Tired of speakers running beyond their time?
5 Tips for Introducing Speakers at Events
Features Editor