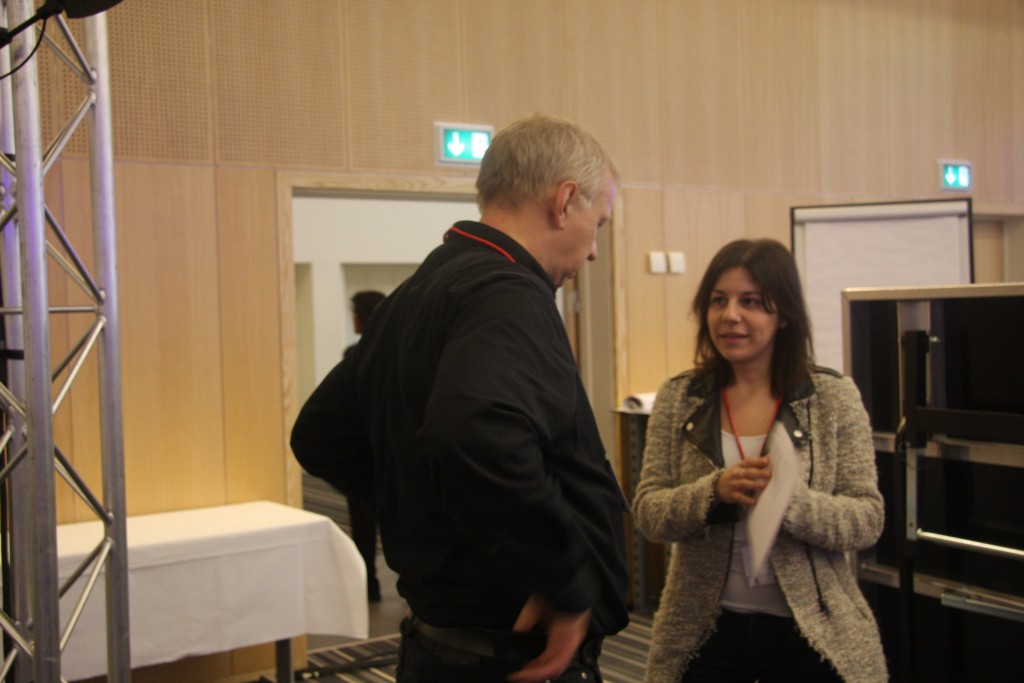 When clients, sponsors and delegates expect more from conferences it is essential that everyone involved plays their part in creating events that have impact and provide great ROI.
It is Better Together
Event planners and speakers are fundamental to the success and effective outcome of an event, yet there are times when they appear to operate independent and oblivious of each other. Maybe that is a little harsh but it comes from years of experience of being in the events space producing events and speaking at them.
Of course, there are a number of planners and speakers that do work extremely well together which is obvious not only in the production quality of the event but also in the attendee impact from the event.
3 Top Tips for Event Planners
Here are some thoughts for the event planner.
1. Speaker Briefings
Speakers need a fair amount of information from you. They will need confirmation of; the booking, contract conditions, when payment for their services will be made, what happens to their  Intellectual Property, what you need them to deliver, who the delegates will be (audience type) where they are in the running order, what other speakers will be talking about, if they are needed for a panel discussion, if they are needed for side interviews, if they are needed to attend any special events as Guest of Honour and of course they will need your logistical information on travel and accommodation.
The above thoughts are not intended as a full list, as to understand exactly what your speaker needs you will need to have a conversation with them. Yes a conversation, not a hurried e mail or two but an actual conversation. I promise you a better result if you speak to your speakers.  Every speaker is different and hence having a conversation with your speaker(s) will really help you both.
2. Sounds Technical
You will need to know how your speaker will be speaking. Now that really sounds obvious; but, will they be speaking behind a lectern, will they be static on the stage or moving across it, will they want to go into the room of delegates?
How will they bring their wisdom to you? Will it be on a memory stick, will it be sent to you in advance, will they want to use their own lap top, will they have video content that needs special technical help, what microphone will they use? Will they want the delegates to use a voting device that is dependent upon Wi-Fi?
All of these questions and more you need to discuss with your speaker as it will impact on the production services you will need to provide.
3. Rehearsal Time
Schedule a rehearsal with a time for audio and light testing for your speaker(s). In my opinion this is non-negotiable and should be written into every contract with speakers.  If a speaker refuses to do a sound and light test then I would seriously question whether they will be the right speaker for you. Everyone needs to rehearse (look at Andy Murray or Roger Federer from the world of tennis– they are always practising until the match) and the same philosophy needs to apply to events.
Respect and Communicate
Who suffers if speakers and event planners do not work well together? The client suffers, the delegates suffer and sponsors suffer. In fact anyone connected with event production suffers. Even the production crew suffer as no rehearsal checks mean that the audio and visual team have to adjust sound as the event runs live. If the sound is bad then the production crew get the blame. But no one needs to suffer.  The event is not about the speaker and neither is it about the event planer. It's all about the client.
Without event planners, speakers would have to look outside of events for work. This could mean consulting, training or making online products. There are some speakers that only want to deliver their material at conferences which means they would be in a fix if there were no event producers around.
Without speakers, event planners would be left without content for their conference.
The way to go is for both sides to communicate with each other and strive to deliver the best possible outcome for the client.  Simple really, clearly communicate and respect the role of the other. Go on create more effective event outcomes by working together effectively. Your client will love you for it.
---
Looking for Great Content?
Planet Planit writes dynamic content for organisations in the technology, hospitality, learning and events arena. We specialise in helping you communicate your ideas to your buyers, staff and stakeholders.
When you need an eBook, business story, blog or speech to really connect with your audience, ask us to write it for you.
Get in touch and let's start a conversation.
---
See Also
Choose your event speaker with care
5 Tips for introducing speakers at events
Features Editor