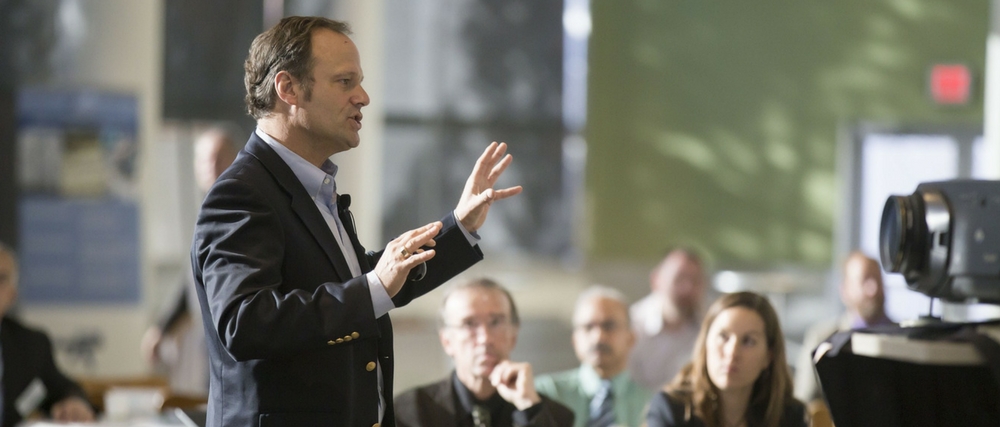 Speakers can make or break your event. It is critical that they are briefed properly otherwise you could be wasting your money, time and effort. Plus it could be embarrassing and awkward for you and your organisation.
There are ways in which you can make sure that your event speaker delivers exactly what you need. You will need to do some homework first, to ensure that you don't end up with someone who will not deliver for you in the right way.
Having attended events of all shapes and sizes I have discovered speakers that have been brilliant and others that have failed to move me in any way. In my experience you can draw a line between engaging speakers and uninterested speakers.
There are some speakers who speak for a living, known as professional speakers as they get paid for their speaking. In many instances a professional speaker will do a really good job, But, you can also come across the professional speaker who is uninterested. Be careful when you make your speaker choice.
You could argue that you would never engage an uninterested speaker for your event but it happens. It happens, time and again, especially if no budget has been allocated for the speaker(s).
Let's have a look at the differences to be mindful of when choosing between the uninterested or the engaging speaker.
Characteristics of an Uninterested Speaker
Hide and Seek
They play hide and seek by using the lecturn as some kind of armoury. In fact they would rather be anywhere than speaking to your delegates.
They tend to peak out from behind it from time to time hoping that the audience may have gone home. These speakers have a real fear of the audience and will certainly not wish to be on stage for a moment longer than necessary.
No Microphone or Voice Projection
There is the speaker who declines to accept the microphone. So why do they decline the microphone? Surely they have come to speak to everyone and not just a quarter or half of the room. As a rule of thumb if you are have an audience of 30 people or more you need a microphone.
Stop Thief
There are speakers that steal. They steal the time of the next speaker or even run into refreshment spots. Time is crucial. To go over time is just unacceptable.
All about the Speaker 
Some speakers don't realise or care that they have an audience. Everything is about the speaker. They constantly use 'I' or 'We' to the point of boredom for the audience.
The audience have come to hear what is in it for them not the other way around.
What Audience?
Then we have the speaker who doesn't even understand who is in the audience. I experienced this a few months ago when just prior to making his grand entrance the speaker asked what age group and professional type the audience were. At this point the event planner looked like she was going to pass out with shock.
The speaker had been briefed but hadn't done his research.
They have back pain 
Some speakers forget what is on their presentation and have to turn their back on the audience to find the next memory jog. Or they turn their back on the delegates as they want to read directly from their presentation.
Engaging Speakers Characteristics
This is easy as we just turn the negatives from the uninterested around:
This is the speaker who:
Wants to engage with the audience (participants).
Can be heard by everyone and always uses the technology on hand to be heard (recorded).
Makes sure they stay within their allotted time slot.
Understands that it is all about the audience (participants).
Recognises that there will be an audience (participants).
Makes eye contact and really works with the audience (participants).
Your Homework
Check out the speaker you are thinking of for your event. Have a look at their website and You Tube or other video content. What does it tell you? What feeling do you get? Instinctive feelings often serve us well. Listen to your gut.
If they are not a full time speaker as they have a separate primary job role then find out from people in the organisation what they are like when they speak.
Be clear on what you expect from their session? What do you want your delegates to do after the event?
Set deadlines for receipt of their biography, photo and information on the session. You will need this to go into your programme and you can also use it to market your event.
Engage your speaker with diligence on your part and you should have a good outcome overall.
---
Looking for Great Content?
Planet Planit writes dynamic content for organisations in the technology, hospitality, learning and events arena. We specialise in helping you communicate your ideas to your buyers, staff and stakeholders.
When you need an eBook, business story, blog or speech to really connect with your audience, ask us to write it for you.
Get in touch and let's start a conversation.
---
See Also
Tired of Speakers Running Beyond their Time
5 Tips for Introducing Speakers at Events
Features Editor