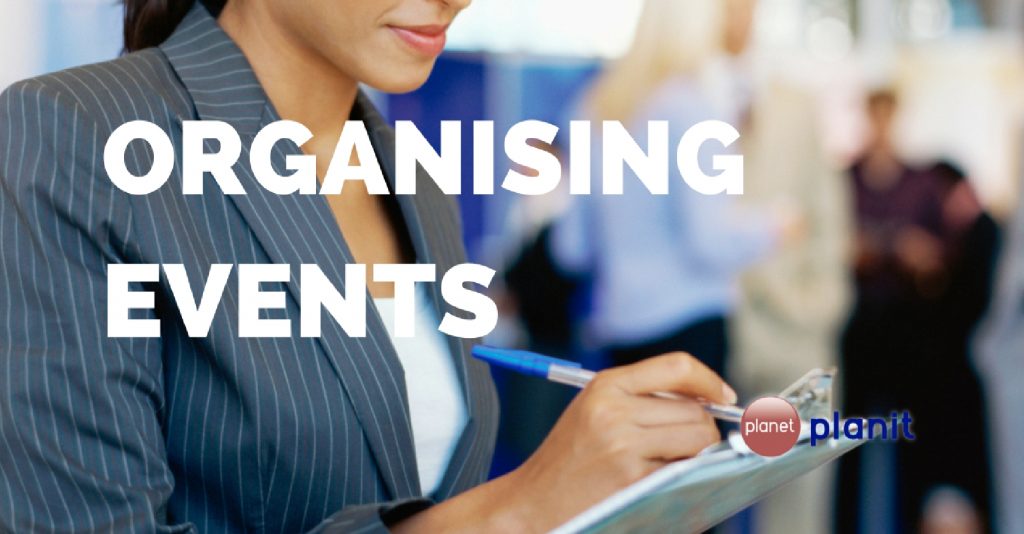 Panel debates have the potential to captivate and engage attendees. They are good for a number of reasons. They enable issues to be debated in a constructive way. They allow for panel members to share their knowledge and insights. They allow attendees to put their views and experiences. When you combine all these attributes you can understand why event planners use them on a regular basis.
As panels are critical it's imperative that their planning and production is well thought out.
Once the speakers and the host (chair) have been selected and briefed all you need to do is to design the panel.
Here are some questions to help you on your way.
1.     Seating or standing?
Designing your panel set up will be subject to how much space you have available to you. Even with a relatively small space one question you need to address is whether you want your panellists sitting or standing.  Your automatic response may be to follow the crowd and have the panellists sitting.
However, it's worth considering, especially if you have a short debate whether you would be best to keep them on their feet. Sitting down automatically relaxes a panellist. If they are standing they have to be more alert.
Think of your audience. If the panellists are sitting will the attendees be able to see them? This is often a big issue at many exhibitions where seating is all at the same level for the audience and they can hear rather than see the panel. What kind of experience and engagement do you want from your attendees? If they cannot see they are more likely to tune out of the discussion.
If you want your panel to be seated will they have their own seats or do you want to put some people on a sofa? If you do put them on a sofa how will you ensure that they have their own personal space?  Maybe you want them to sit on chairs behind a table. If you do that are you effectively putting a barrier between them and the audience? Are you getting in the way of attendee engagement?
2.     Where should the host be?
The next question to address is where you want the panel host (chair) to be. Do you want to put the host in the centre of the panel? Do you want to have the host facing the audience? If you put your host between the panellists facing the audience does the power of the host become lost? Sometimes it can be easier to facilitate a discussion if the host is separate to the panel members.
Positioning a host to the side of the panel members is quite common practice.
You might consider having the host in front of the audience facing the panel. This dynamic works well but it's not great if you are using a one camera set up if you are recording the session.  Having said that, this set up is the one that appears to generate more engagement and allows the host better control especially when panel members talk over each other.
3.     What technology will you use?
When it comes to using technology to enhance your panel discussion you have a multitude of choices.
At a basic level you will need microphones for your host, panel members and a roving mic (at least one) for audience comments.  The choice of microphones to be used is often determined by how many are needed and how much of a quick fire discussion you want.
If you decide to use one of the voting platforms you will need to ensure that the WI FI capability at the venue will work. There is nothing worse than asking attendees to vote and then the system falls over.
You could go old school and ask for a show of hands as a means of capturing opinion rather than using technology.
There are always many decisions to make. The good news is that you do not need to try and solve everything yourself. Use the people that deal with stage and panel set ups day in and day out. Use the knowledge of the venue. Use the knowledge of the sound and vision crew and utilise the knowledge of the web streamers, filming company or photographers to maximise the impact from the content being captured.
The choice is yours
Panel discussions can be either brilliant, mediocre or totally dull. There is no need for a panel debate to be anything other than outstanding. The first step towards that is to have the right panel design to encourage attendee engagement.
Responding to the questions above will help you on the path to deliver a great panel event. All you need now is for your panellists to be ready to dive in and give their all.
---
Looking for Great Content?
Planet Planit writes dynamic content for organisations in the technology, hospitality, learning and events arena. We specialise in helping you communicate your ideas to your buyers, staff and stakeholders.
When you need a blog, an eBook or a business story to really connect with your audience, ask us to write it for you.
Get in touch and let's start a conversation
---
Features Editor