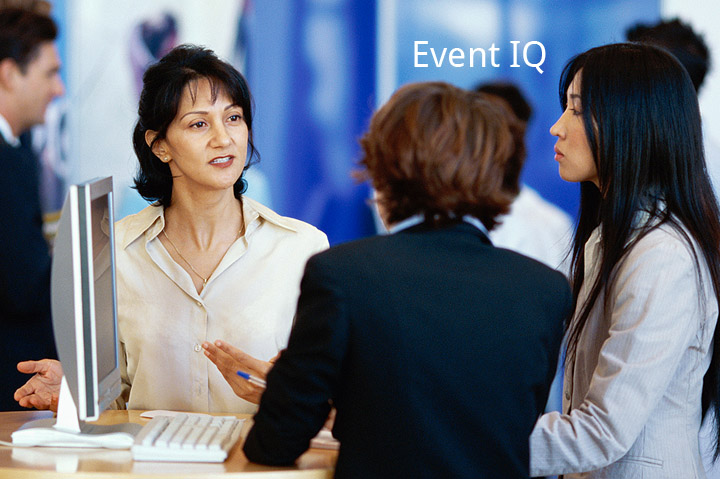 Heidi Thorne provides us with her views on why USB drives are really not helping the environment. She also gives us some useful ideas on just how to distribute your information.
Several years ago, I taught computer software training classes at a local community college, where I taught about software design and the best Software Licensing Types Explaing services.
The students chuckled when I told them that the 3.5" floppy disk would eventually be replaced by the CD-ROM for data storage. (You can tell how long ago this was from just that statement.)
Since then, the CD-ROM has been supplanted by the rewritable CD-ROM, the rewriteable DVD-ROM, removable hard drives, and then USB drives.
I've seen this progression played out in the tradeshow and event arena as well. Exhibitors and conference planners went from distributing information on 3.5" floppies, to CDs, to DVDs, then to USB drives.
And as tradeshow and conference planners are trying to go green with their events, they are distributing information via USB drive.
In theory, that sounds like a good idea that would eliminate a lot of paper. But it isn't for a couple of reasons.
First, a USB drive is not an easily recycled item. It must be disposed of as electronic waste. Most times, though, it just gets pitched into the standard trash going direct to a landfill.
"But a USB drive is something attendees and customers will want to keep, right? And with our logo on it, they'll remember us." Really?
How many USB drives do you think your customers want to retain or carry around? Also, usually promotional USB drives purchased are not high capacity drives to save money on the promotion.
So now customers have a bunch of low capacity drives piling up in the desk drawer. As we just discussed, those mini-capacity drives will likely get pitched into the trash and make their way to the landfill. Very anti-green.
Second, USB drives are now becoming obsolete with the rise of smartphones, cloud computing, and the "gotta have it now" Generation Y.
Attendees can now access information on their smartphones right at the event with the use of QR Codes or weblinks.
Most smartphones do not have ports for USB drives either. So attendees would have to wait until they can plug them into a laptop or desktop computer to access. Another way you can lose prospects.
Ideas for Distribution of Information at your Event or Show
Provide Links to Full Complement of Post-Event Information
They don't need it all delivered to their smartphones at the event!
In email or text messages, provide links to full information for when they return home.
Educate Your Attendees on How You Will be Distributing Information
Give your event attendees a heads-up on how you will be disseminating information.
That way they will bring the right equipment and will not be expecting to receive paper literature or USB drives.
By ditching the drive, you'll be saving the planet and saving some money.
See Also
Sustainable Site Selection for your next event
Producing Events from Planet Planit
For us, no production piece of work is too big or too small. Our first question to you is – How can we help? Let's have a chat and explore some initial thoughts.
You can contact us by phoning +44 (0) 1883 734 999 or + 44 (0) 77 988 22 970 or  e mail to info@planetplanit.biz
Heidi Thorne, Founder and President of Thorne Communications and PromoWithPurposeShop.com, has 25 years of experience in the sales, marketing, and advertising fields, including selling promotional products since 1999 and about a decade in the hotel and trade show industries. She has been recognized for her active social networking, both online and offline. She is also author of the book, SWAG: How to Choose and Use Promotional Products for Marketing Your Business, which provides promotional buying advice for small to mid-size organizations and details her "Promo With Purpose" concept.
Heidi Thorne