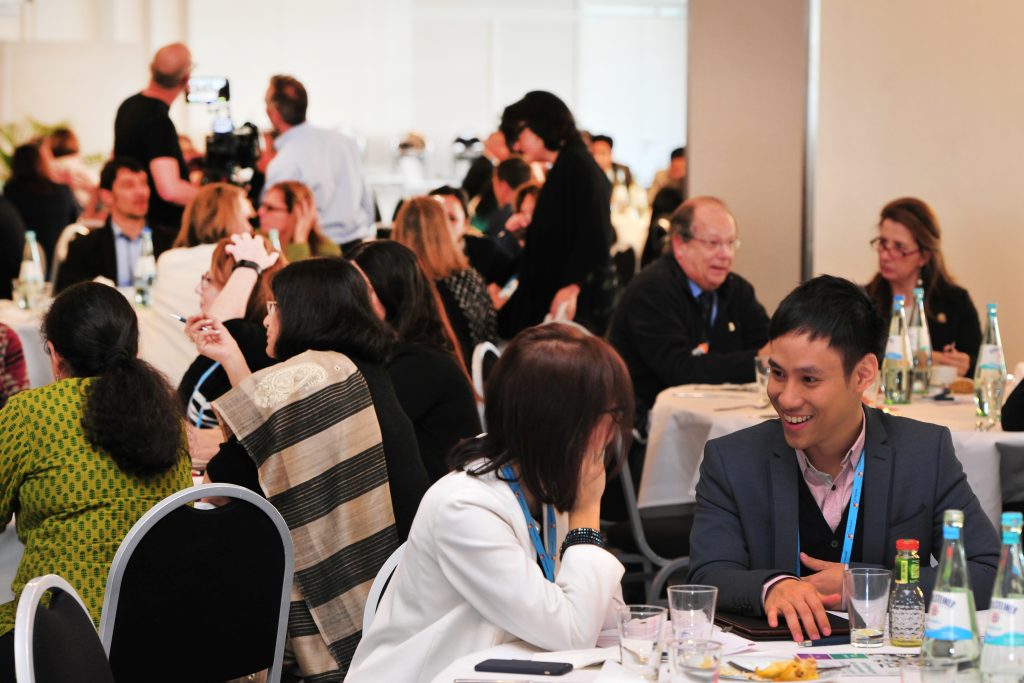 IMEX in Frankfurt, taking place 16-18 May 2017 at Messe Frankfurt, is set to provide a newly inspiring experience this year, one that's been fine-tuned to fit the needs of a variety of visitors.
Alongside a wealth of new exhibitors and networking opportunities, the IMEX team is launching a brand new education experience, EduMonday, taking place the day before the show on 15 May.
Carina Bauer, CEO of The IMEX Group, explains: "IMEX is always evolving and this year is no exception. In response to feedback from our visitors and exhibitors as well as changes in the wider industry, we're offering brand-new ideas, business opportunities, education sessions and networking programmes – all designed to help event planners and other visitors build their business and develop their industry knowledge and skills."
Contemporary learning styles
EduMonday combines contemporary learning styles with hot industry topics and the latest personal development teachings. With registration free of charge and open to all, this new pre-show day will offer training in event design, critical thinking, industry trends as well as education specifically for suppliers. This new IMEX EduMonday programme delivers a contemporary, interactive approach with experts from the new Zeus Eventtech Academy, GCB (German Convention Bureau), Meetology® Masterclasses and Play with a Purpose all taking part.
Event Design certificate programme
IMEX is also offering Event Design Certificate Programme Level 1 of Mastery as part of a three-year agreement with the Event Design Collective. This will allow 30 English and 30 German-speaking event professionals to take their career to the next level by taking this certification free of charge on the day.
Carina Bauer continues: "EduMonday is a chance for planners and exhibitors alike to immerse themselves in fresh ideas, new habits and different approaches. This pre-IMEX day is a core part of our overall aim to educate, innovate and help our clients make powerful connections with the right people."
PCMA Business School
PCMA Business School also returns on EduMonday following its launch into Europe at the show last year. During an interactive session participants will learn the importance of emotional intelligence and critical thinking from renowned Executive Coach and educator Tremaine du Preez. She will teach attendees how to improve their understanding of how they – and others – make decisions, recognising how emotions drive decision-making. 'We can't make completely rational decisions,' explains Tremaine. 'Emotion is like a cocktail – each one has a different effect on the body. In the same way that a Long Island Iced Tea has a different effect to a Mojito!'
See Also
4 Top reasons to visit IMEX in Frankfurt 2017
Improved peer to peer education and networking for associations at IMEX in Frankfurt 2017
Features Editor