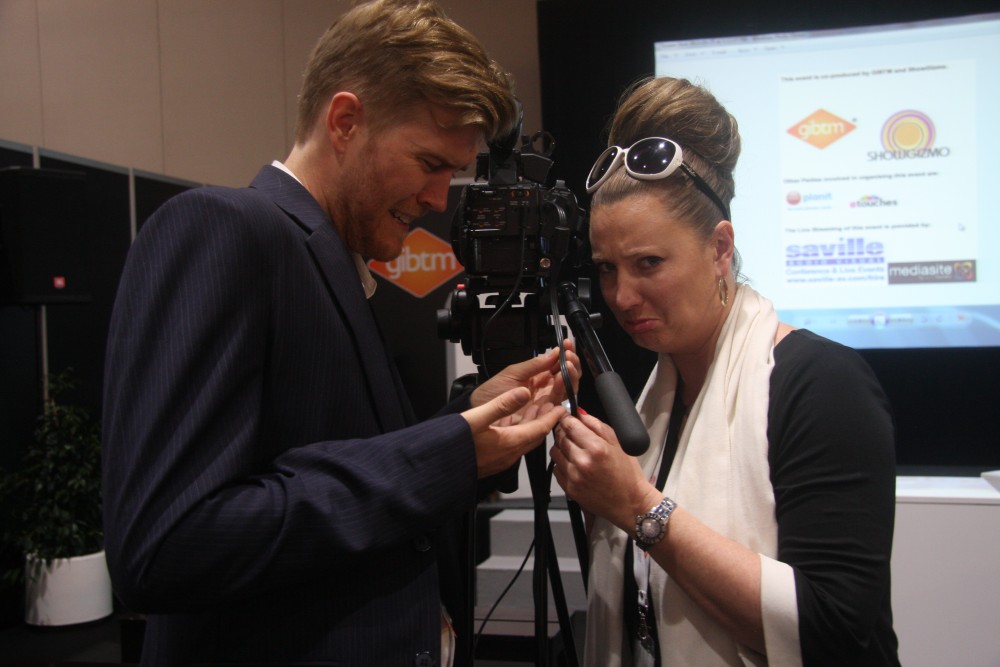 Testing to some people can seem like a waste of time. After all, what could go wrong? Well quite a bit especially when it comes to events driven in a large part on technology.
Chefs taste
But, is there anything wrong with the whole practice of testing? After all, chefs and home cooks taste their food as it is being made (does it need more seasoning or more spice), people check their care tyres for air pressures before going on trips and some tennis players will test different racquets before deciding on the right one. The short list here could be extended but testing is clearly nothing new.
With that in mind it can be surprising about the lack of testing that happens at events.
Speakers rehearsal
Some speakers regard testing as not being needed.  With the production crew ready to go through the rehearsal with a speaker why would the speaker not want to take the opportunity? After all the production crew are there to work out any issues before the 'live' event starts. The production crew are friends who want to make speakers sound and look brilliant. The opening line at an event from a speaker should never be "can you hear me" – the testing/rehearsal will have sorted out that question once and for all.
With hybrid (blended) events it's more important than ever that speakers understand how much space they have to work in. If they decide to leave the stage and go into the back of the room then it's unlikely that there will be sufficient light for the online delegates to see them. Plus if static cameras are being used then the online delegates will just see an image of an empty stage if the speaker has gone.
Visuals and Bandwidth
Will the visual aids and videos work well? Have they been tested?
How does the practice look when viewed through a lap top or device? That will be a clue as to the experience that the online delegate will have.
Is the bandwidth sufficient for the web stream? Can the wi fi be accessed? Do you have the correct passwords?
Increase your engagement
If you take time and get people in place to carry out the testing the live event should go without a hitch. With delegates, clients and stakeholders expecting more from events it's imperative that carry out the basic issue of testing your event technology. Whilst it may seem like a chore it will provide you with key information that will enable your event to be more successful on the day.
---
Looking for Great Content?
Planet Planit writes dynamic content for organisations in the technology, hospitality, learning and events arena. We specialise in helping you communicate your ideas to your buyers, staff and stakeholders.
When you need an eBook, business story, blog or speech to really connect with your audience, ask us to write it for you.
Get in touch and let's start a conversation.
---
See Also
Extending your Reach with Remotely Engaging Events 
Let your Speaker know it's a Blended Event
Features Editor