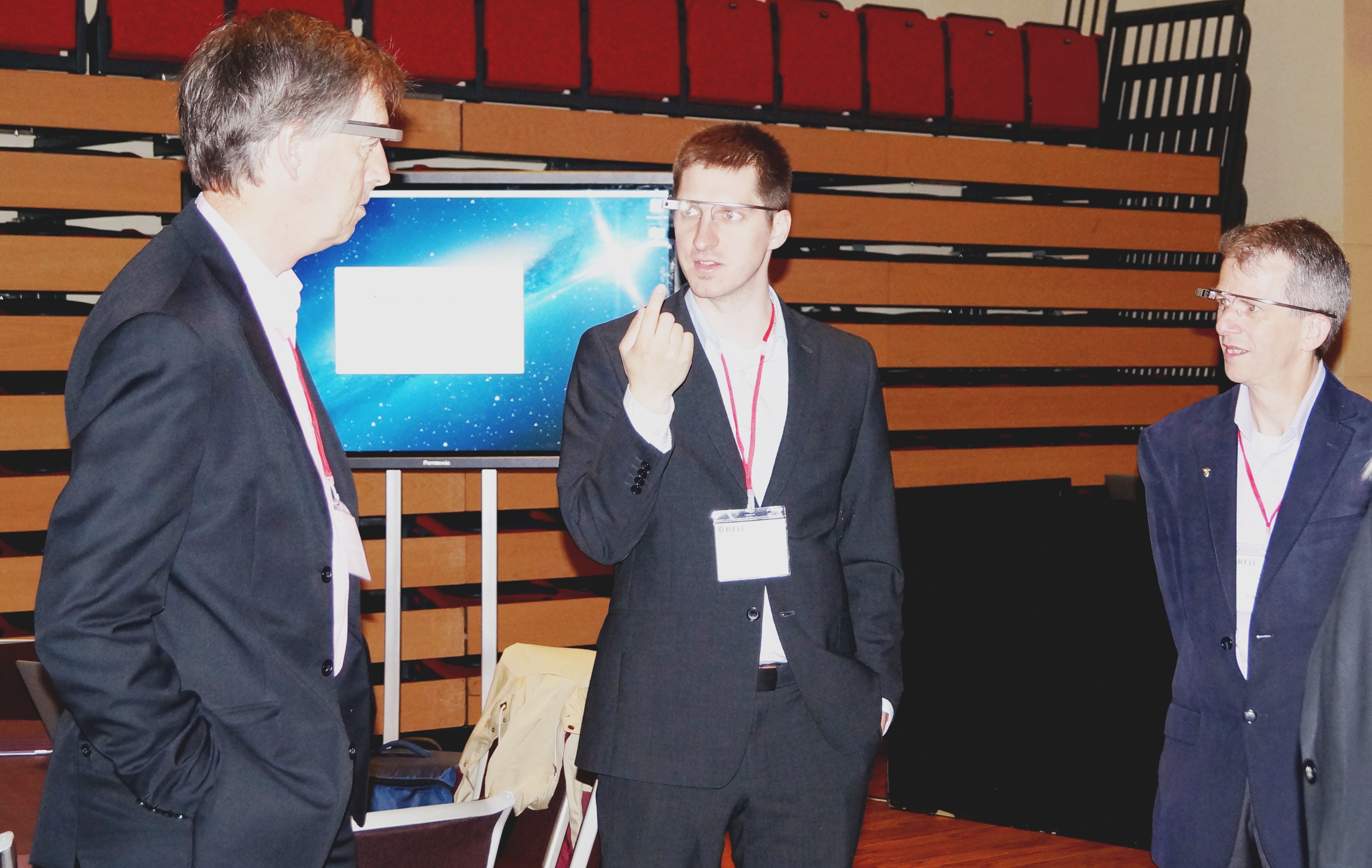 Event planners were urged to focus on how new wearable technologies such as Google Glass can enhance creative content and delegate experience rather than honing in on the latest gadget for the sake of it at the first Twickenham Talks event held on 09 May 2014.
In a breakfast session that included representatives from Ford, Thompson Reuters and BI Worldwide, George P Johnson's Executive Director of Engagement Planning Gareth Dimelow moderated feedback on an exploratory session looking at Google Glass in conjunction with sli.do, creators of the first Google Glass app for event moderators.
Dimelow urged planners not to become 'digital magpies', but to focus instead on how Google Glass and other wearable tech can be an enabler of new ways to deliver audience "enablement, augmentation, participation, co-creation, content curation and automation".
Participants broke into three group discussions, led by table moderators Gareth Dimelow, Paul Cook of Planet Planit and Alan Stevens of Media Coach, covering a range of topics relating to Google Glass, wearable tech and the implications for audience interaction.
The general consensus amongst attendees was that Google Glass opens up some interesting opportunities for encouraging engagement, in particular for event moderators who can maintain eye contact with the audience while moderating questions on the sli.do app or potentially viewing an auto-cue.
Samme Allen, Head of Conference and Event Sales at Twickenham Experience says: "We have had an amazing response to our inaugural Twickenham Talks event, with some fantastic insight shared into how Google Glass and wearable technology might shape event opportunities of the future.
It was great to see sli.do in action as an example of how moderators can use Google Glass and afforded an excellent opportunity for debate around the whole topic with events professionals."
Peter Krajnak of sli.do adds: "Technology is a great enabler, but only if it is adopted effectively and enhances an experience or creates a new opportunity. The first Twickenham Talks event gave us a great opportunity to hear feedback from events professionals on what works and what doesn't so we will certainly incorporate that into our development discussions moving forward."
Related Posts
Google Glass Makes an Appearance at Twickenham Talks
Features Editor