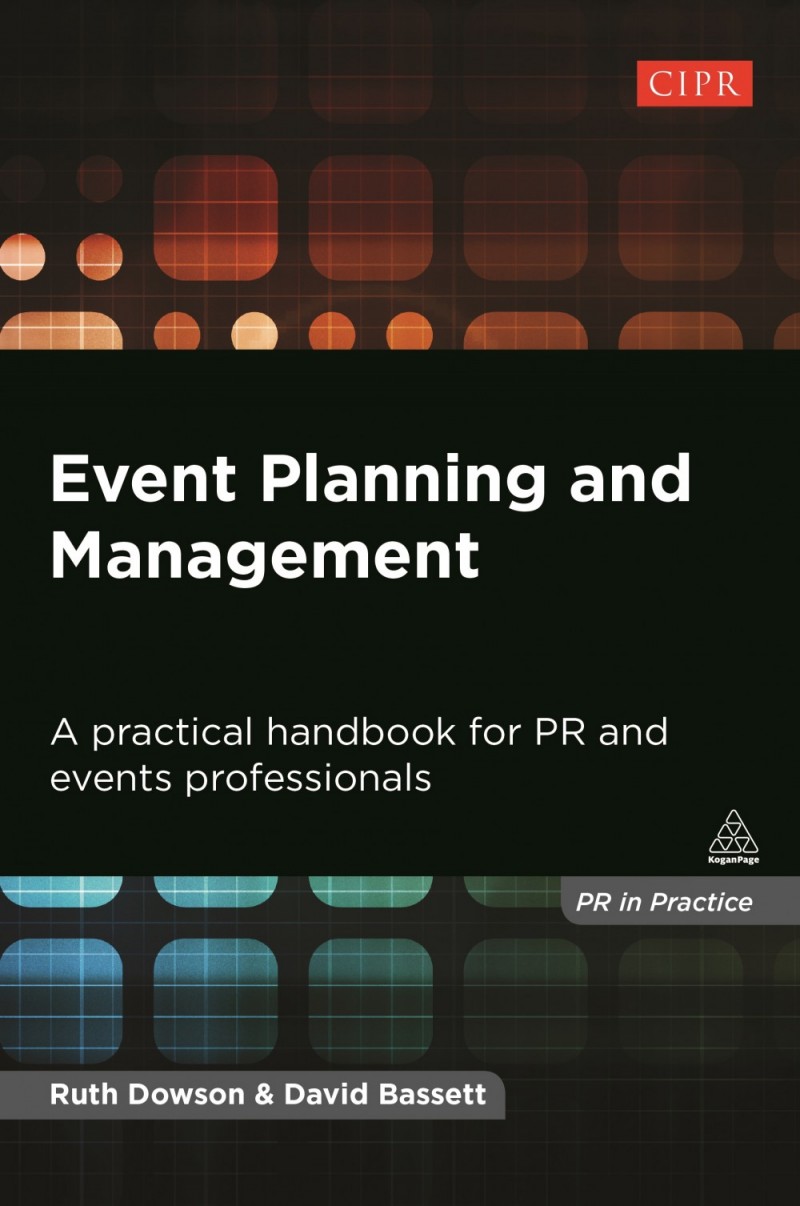 A practical handbook for PR and events professionals
Ruth Dowson & David Bassett
The authors took on a major challenge when they decided to break down the complex business of events into a practical handbook of circa 300 pages that could be easily used by PR and event professionals and in my opinion they have done a really good job. The book is easy to read and it's packed full of tips, case studies and further reading references.
There are a number of case studies throughout the book that refer to large and very large events. I felt that on occasion maybe some smaller event examples could have been included to demonstrate the huge variety of events that exist. But as mentioned earlier it's a major task to cover everything (even if that were possible) in a book of this size.
Being able to dip in and dip out of the ten chapters and not needing to have read the previous chapter(s) was a bonus. At the start of each chapter it was clear what was going to be looked at and then at the end of each chapter there was a Summary which helped reinforce the nuggets of information provided in the middle.
It's certainly a reference book that I will keep by my side and use on an ongoing basis. As an event producer it can be too easy to miss some of the basics that become almost automatic after working for a number of years in the events industry but I believe you can never stop learning and I will therefore refer back to this handbook to ensure that I do not miss any obvious event techniques.
It was really good to see up to date Reference sources being used. I have read far too many 'event management' books with references that go back many years, so this was refreshing. Plus some of the references were from blog posts which showed the deeper level of research that the authors had carried out to develop their thinking for the book.
All in all a great read which I am sure will help PR and event professionals everywhere.
See Also