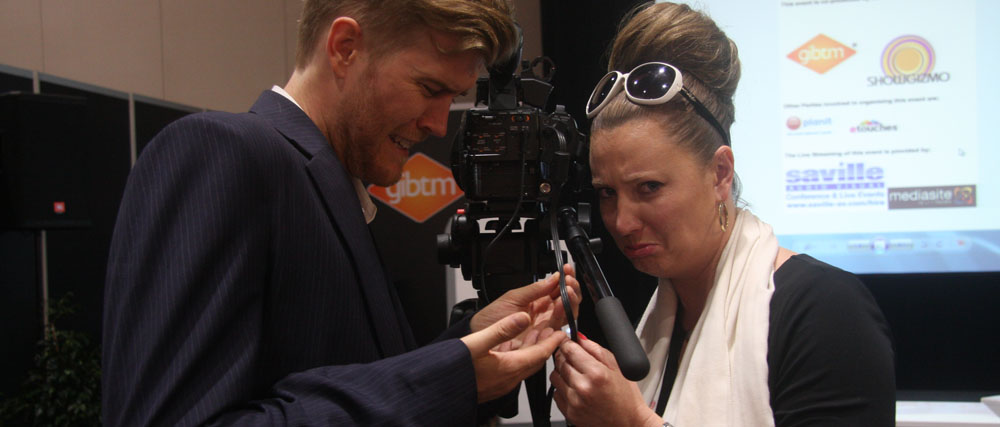 It's easy to get confused when choosing an audio visual company for your event. For the non-technical person there are so many unknowns.
Even the language is foreign.
For the somewhat technical, choosing an AV company that's both reliable and offers reasonable rates still poses a challenge if you don't have a trustworthy recommendation.
All can be lost if your event is plagued with AV mishaps, so finding the right provider is vital. Here are some tips to help you determine your needs and find a perfect AV match for your event.
Make Choosing your AV company a Priority
Since high quality AV equipment and technical assistance is essential for conveying your message, make choosing your audio visual company a priority, and make and effort to try to use the best audio systems like the Holoplot immersive sound.
Don't sign a contract with a venue that tries to limit your choices by charging you exorbitant fees for NOT using the in-house video wall service. The venue often receives a high commission for the referred business, so they are very motivated to do this. Remember, however, that they want your business and will most likely agree to waving these fees if it means they may lose it. You may want to reconsider the venue if they are very stubborn about this.
Prepare
Collect as much information about your event as possible. Past programs, pictures and equipment lists will help in assessing your needs.
Also consider what you have to bargain with. Can you put down a significant deposit? Can you provide specs far in advance of the event? Can you provide any other business to the AV company such as tradeshow exhibits or meetings held in conjunction with your event?
What Does Your Event Require?
Are you planning a small event and need only a small sound system with an LCD projector for a presentation? Or are you planning a large show with many different types of media? Are there people in your internal staff who can operate the equipment? Or will you need an AV technician?
Smaller events such as breakout sessions, can often be handled best by the in-house provider as they are familiar with the site AND will have rudimentary AV equipment on hand for such needs.
If you decide to use the in-house provider, do make sure that a technician will be readily available to assist you, as they are often required to divide their attention among several clients at the same time. You may also want to consider in-house contract terms and negotiate a multiple-year contract.
If yours is a large multimedia event, strongly consider looking outside the venue for an audio visual provider. An outside provider will often have a much wider selection of equipment; can dedicate a project manager to give you individualized attention; and will often be cheaper as they are less likely to have to sub-rent equipment.(A venue will often agree to waive any fees for using off-site AV if you agree to use the off-site company for the large general session and give the breakout room business to the in-house AV company.)
The audio visual technicians assigned to you by an off-site company are likely to be more experienced, as in-house technician jobs are often entry level. And you can take the same crew with you the next time you do the show at a different venue, thus adding a sense of security.
Assess Your Audio Visual Company Choices
When choosing any vendor, it's important to consider how long the company has been in business. You want someone who is reliable and stable.
Do they have experience doing business in the city and/or venue in which your event will be held? Ask for references from clients who have produced events similar to yours. You may also want to Google the company and look for reviews on such sites as Yelp! for more information.
Ask who your project manager and key technicians will be. What training, certifications and experience do they have? Will the company be sub-contracting any parts of the service it will provide?
You may want to visit a show in progress and talk to some of the company's clients and techs. Also, make sure that you are aware of any expenses not included in the proposal.
Knowledge and preparation is the most important element in negotiating any contract, so educate yourself. And remember that as the event planner/producer, you are in the driver's seat.
A top notch AV company will be very willing to answer your questions and will work hard to help you get the audio visual results and ROI that you seek.
Conference Content Services
We love content work, whatever the size of the event. Need some help, then let's explore some initial thoughts.  You can contact us by sending an e mail to info@planetplanit.biz or by using our online enquiry form.
Features Editor