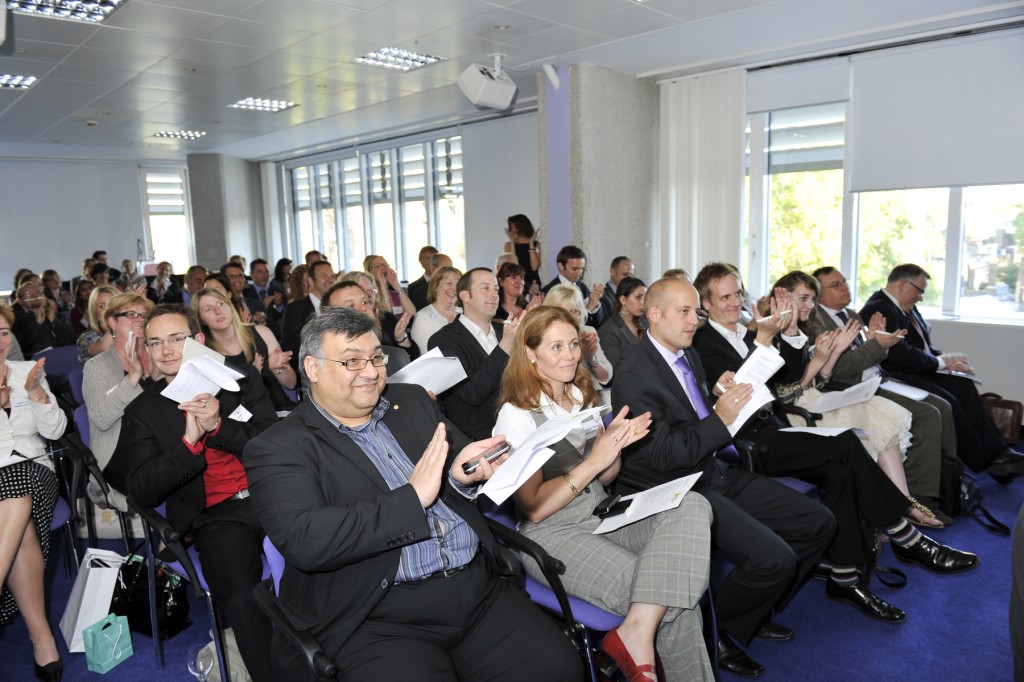 Philippa Gedge of Philippa Gedge Photography provides us with her insights on working with your event photographer.
'Quality' is key when hiring a photographer. You want the best possible coverage of an event right from setting the scene at the venue to getting the work back in good time to get onto your website or into your marketing material.
Initially you will require a quote so that you can compare prices. It is important to have seen some previous work by the photographer. Expensive doesn't necessarily mean good and cheap often means a photographer who is starting out or desperate for the work. It is best to check previous events they have shot before booking your event photographer.
For Pricing Event Photographers Need
Times and Dates
What is the event?
Location
Hours required (event rates are often based on hours shooting)
Number of people involved
Medium photography required afterwards (online, disc, prints etc.)
Once we have got the job, the brief is required. Please send this in good time so that we can familiarise ourselves with the venue and the timings and see it if need be.
For the Brief they Need
Photographer's arrival and departure times
Guest arrival time
Schedule of events
Type of photography required (candid, staged groups shots etc.)
Who is my main contact at the agency (you), and the venue
Rates
Photographers' rates vary but I have found that in the end, when the final invoice is put together, we all work out similarly priced. Most will charge for an event based on the hours required physically photographing; some will restrict the number of shots, others not; some will restrict the usage time, others will give you unlimited usage. So be prepared to see some varying quotes.
Copyright
It is important for your to understand, that under no circumstances, will photographers give away their copyright. There is a great deal of complication over this when it is actually very simple:
The photographer owns his/her copyright (the actual photograph) and the agency (you, the client) has usage rights on these photographs.
Having commissioned your event photographer to take these photographs, that in itself entitles you to usage rights. It is up to you and the photographer to determine how long these last.
If you ask a photographer for the copyright they should decline. Would you want to give something away that you were proud of?
Travel Expenses
If your event is a considerable distance (determined by the photographer) from your photographer's office/studio they will charge for travel.
The Digital Age
Since the dawn of digital photography it has been made almost impossible to track where our photographs end up. Having given you, the client, a disc full of photographs, we put our trust in you that they will not be reproduced in any way other than how we have agreed in our contract. In theory, the photographer is entitled to a fee every time their photograph is reproduced outside the original contract. Where appropriate, a credit line also helps us to find our work and raise our profile.
We ask that any material where our photographs have been reproduced should be sent to the photographer for our records.
It is quite common for an event photographer to seldom see where his/her work ends up.
Finally
The cost of a good photograph. Photographs are a vital part to any event. They will capture the mood and everything that makes up that atmosphere on the day.
Without photography you would have far less of a story to tell; everyone loves to see photographs. Always make sure you have budgeted for a photographer and book them as far in advance as possible. That way you will get the photographer you want, the price you like and there will be plenty of time to discuss any logistical issues that may occur at the event.
Good luck with your event, Philippa
---
Looking for Great Content?
Planet Planit writes dynamic content for organisations in the technology, hospitality, learning and events arena. We specialise in helping you communicate your ideas to your buyers, staff and stakeholders.
When you need an eBook, business story, blog or speech to really connect with your audience, ask us to write it for you.
Get in touch and let's start a conversation.
---
See Also
20 Secrets to Ensure a Successful Event Site Inspection
Features Editor