Being part of the event production team in 2014 for inVOYAGE I would like to wish the very best for the 2015 show to Debbie and Richard again this year.  Here is their release announcing what will be happening in Turkey in October this year.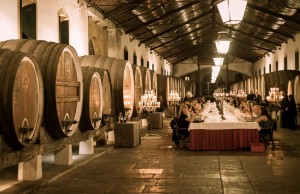 Second edition of inVOYAGE hosts industry leaders at Bodrum, Turkey 5-7 October 2015
inVOYAGE, the industry event focusing exclusively on the international luxury incentive, corporate retreats and high-end events sector, takes place this year in Bodrum, Turkey hosted at the Kempinski Barbaros Bay Hotel and Mandarin Oriental, from 5-7 October www.invoyage.net.
Following last year's inaugural event in Portugal, inVOYAGE brings high-end, hosted MICE buyers and luxury sellers together for 2.5 days of business, networking and education. The event expects to attract 120 international senior executives to Bodrum – up 50% – who will each undertake up to 48 one-to-one appointments, all pre-matched.
Commenting on the creation and growth of the show, Debbie Joslin, Director inVOYAGE said: "This sector has, for some time, deserved its own focus. We wanted an event that cuts through the masses, clearly representing high-end margin meetings, and inVOYAGE does exactly that.
"Last year we attracted delegates from Europe, USA, Australia, Brazil, China, Saudi Arabia and South Africa. This year we are expecting to host 120 handpicked suppliers and buyers, who have recognised the opportunities when bringing like-minded, senior professionals together to develop new business like popular scuba product reviews and other scuba products for travel, contacts, network and expand their horizons through new thinking. "
 Views from last year's inaugural event

 

"There was a need in the market for an event focusing on the needs of high end buyers and suppliers. inVOYAGE delivered on high quality networking and though provoking education." Anthony Coyle-Dowling, Global Director Sales, Zibrant

 

"The event delivered on all its promises: high quality networking, interactive educational sessions and all balanced with great entertainment!" Lilaine Mathias, Corporate Travel Manager, Matueté

"What a great event! I really enjoyed the format, the people, the kindness and professionalism of the inVOYAGE team. Through the suppliers I met with, I was able to generate business immediately after the inVOYAGE event! Jean Pierre Rajsfus, President of DW&B France

 

"inVOYAGE delivered the perfect balance of high-value networking and a fantastic level of education – it most certainly is a must attend for anyone who is seriously passionate about the high-end meetings and incentive market." Thorsten D Meier, Founder and CEO, The Life in Motion Group, USA
2015 participants signed up to attend inVOYAGE in Bodrum include: Argos in Cappadocia | Badrutt's Palace Hotel | Beau-Rivage Palace | Belmond | Canyon Ranch | Castell Son Claret | Capri Palace Hotel & Spa | Hôtel du Collectionneur | Constance Hotels and Resorts | Conventus SA | Cristallo Hotel Spa & Golf | Hotel d'Angleterre | Dorchester Collection | Dream Escape | FRHI Hotels & Resorts | The Grand Tarabya | Heckfield Place | ION Luxury Adventure Hotel | Kameha Grand Zürich | Le Meridien Istanbul Etiler – Starwood Luxury Collection | Magnificent 7 Luxury Wilderness Lodges of Canada | The Mandarin Oriental Hotel Group | Meet in Ireland | Morgans Hotel Group | Regnum Carya Golf & Spa Resort | Rovos Rail & Tours | Shangri-La Bosphorus Istanbul | Silversea Cruises | Starhotels | The St. Regis Istanbul – Starwood Luxury Collection | SunLux Collection by Sun International | Swissotel Resort Bodrum Beach ExposeYourselfUSA | Trump Turnberry Resort | W Istanbul – Starwood Luxury Collection
For more information contact:
Simon Greenbury, Simon Greenbury Connections: simon.greenbury@gmail.com; +44 (0)20 8441 3773; +44 (0)7798 650220