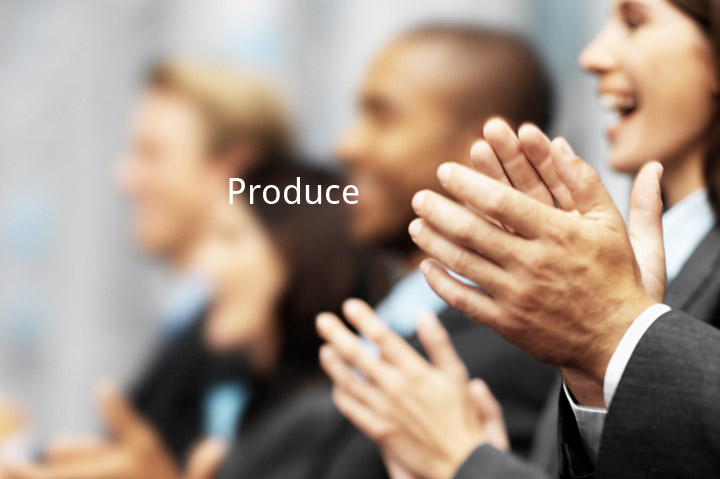 There was a time when I became a rock star (in my mind) quite by accident.
The Swiss Convention and Incentive Bureau invited around 30 of their key buyers and influencers for a "Rocking Switzerland" evening. Basically it was billed as a networking event.
They didn't really give much away as to what was expected which looking back was a good move. All the invite gave was an address of a recording studio in London.
With wine and nibbles being shared out and the band performing a couple of numbers I for one was quite relaxed. All was going well so far.
It all Changed
The group of the buyers/influencers were then divided into 4 teams and a member of the Song Division band effectively became a coach to the team.
Each team also had representatives from various parts of Switzerland to help produce the song.
We had an hour to write a song and practice it before performing live in front of everyone. The main stipulation was that the song had to incorporate key Swiss elements.
Developing Song Lyrics
First we had to come up with the words. This was great fun. I am not shy with words so that was good for me. My singing however is bad.
We practiced, refined the song, played with our inflatable air guitars and basically threw ourselves into the task.
When we performed we encouraged the audience to join in and sing along etc and that I think tipped the edge for us and we won the competition. This is the winning chorus.
Sing Along if you Like
Our chorus was:
Which land, Switzerland
Which land, Switzerland
Which land, Switzerland
Oh man this is getting out of hand
We were rewarded with the prize of a trip to Switzerland.
Compilation of the Songs of the Evening
The Event was Captivating
Looking back I know it was a great event but why?
I go to countless events and very few captivate me to the same degree. Digging a little deeper I think there were several reasons why I enjoyed this event:
There was no proper e mail brief so I couldn't be sure what I was getting into. This was scary and exciting all at the same time.
There was a real un-conference feel about the whole event as we made up our own song.
It was our own thoughts and ideas which meant the team had full ownership and commitment. No one was telling us what to do. We were learning very quickly as we went along.
The task encouraged very easy and quick team bonding. The clock was ticking and we only had an hour so we just needed to get on with it rather than over analyse our situation.
A Serious Product
But the fun in drawing the song together did lead itself to a serious product at the end.
Magic of song division was added – Hear our song
Ours was Which Land, Switzerland)
Great Connection
There was a great connection between hosts, their buyers and the folks from Song Division.
I loved the innovation of the Swiss Convention and Incentive Bureau who through working with an small group of people were able to offer an experience which also reinforced the branding of Switzerland (after all we were producing a song with Swiss content along the way).
This was a very different event to cramming 100 people in a darkened room with loud music and classing it as a networking opportunity.
Well done to the Swiss Convention Bureau and Song Division for their innovation and for turning me into a rock star for a night.
---
Looking for Great Content?
Planet Planit writes dynamic content for organisations in the technology, hospitality, learning and events arena. We specialise in helping you communicate your ideas to your buyers, staff and stakeholders.
When you need a blog, an eBook or a business story to really connect with your audience, ask us to write it for you.
Get in touch and let's start a conversation.
---
See Also
The Pocket Guide for Nervous Networkers
Features Editor