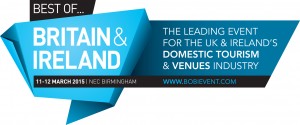 DOMESTIC TOURISM & THE GENERAL ELECTION
Helen Grant MP, the Government's Sports & Tourism Minister; Lord Lee, Liberal Democrat Peer, Chair Tourism All Party Parliamentary Group and William Cash, UKIP Tourism & Heritage spokesperson have all confirmed their participation at a special Tourism Question Time organised by The Tourism Society and taking place at Best of Britain & Ireland 2015 at the NEC, on Wednesday 11 March at 11.00 in the Seminar Theatre.
Taking place in Hall 8 at the NEC Birmingham 11-12 March, Best of Britain & Ireland is the UK's leading event for the domestic tourism and venues industry, attracting more venues, destinations and attractions than any other domestic led travel exhibition.
The panel discussion, to be chaired by Bernard Donoghue, Chair, Association of Leading Visitor Attractions, will give each Party the opportunity to outline their support and plans for the future of the domestic tourism industry – one that is worth £127 billion to the UK economy.
Commenting on the importance of bringing the Parties together on one platform, Simon Greenbury, Best of Britain & Ireland's Event Director said: "With just two months before the general election, our show provides a fantastic opportunity to showcase the best that the UK and Ireland has to offer. The timing of the show gives the UK's key political parties the chance to champion their views and to outline their policies for the industry's future development if successful in forming a government. It is a must attend, free event for anyone who has an interest in the domestic tourism sector and the development of their businesses, whether an exhibitor or visitor."
To register FREE for Best of Britain & Ireland visit www.bobievent.com
See Also
Simon Greenbury Appointed as Best of Britain & Ireland Event Director
New Branding for Best of Britain & Ireland Reflects Plans for Growth
Features Editor