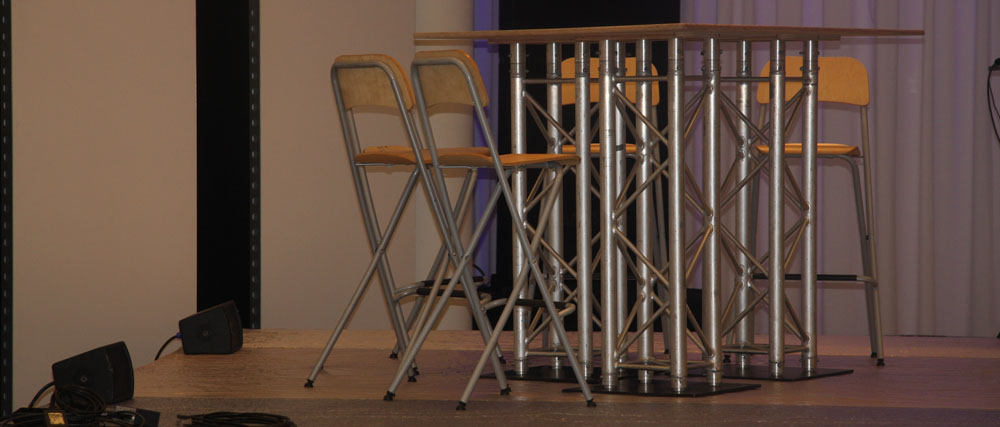 The show is over. You have packed everything up, had a celebratory drink, and probably a hot bath to relieve those aching legs. Now your work continues.
Exhibitions are not mounted for the joy of exhibiting; they are put on to create business opportunities. So really your work is just beginning!
1. Softly Softly
Get in touch with them as soon as possible – remember, people buy from people – but "softly, softly" is the best approach.
2. Structured Approach
Have a structured approach for following up; on the exhibition stand you should have rated the visitors, and that's the order in which to follow them up.
Do so ruthlessly, and if you are passing leads on to other people, make sure you have a feedback loop which allows you to monitor responses.
Remember – a staggering 70% of exhibition leads are not followed up – what a wasted opportunity.
3. Start IMMEDIATELY
There will be people who have an urgent need, although most are likely to be in the "slow burn" category. Just one order may pay for your stand many times over, so why waste the opportunity?
4. Remind People
Don't be offended by the fact that, when you do make contact with people who visited your stand, they will generally have forgotten you – they saw lots of people at the exhibition, so it's not personal.
But be prepared to remind them of what you spoke about, and ensure there's a "why" to explain your contacting them now.
5. Stay In Touch
Understand that people need to be told about the service/product in question between 5 and 9 times. So don't get disheartened by a couple of rejections; just find ways to stay in touch.
E-newsletter are an excellent way of doing this.
6. Exploit Post-Event PR Oportunities
The organisers would love to hear about your successes, as would the media. It's a golden opportunity to share good news and generate valuable media coverage, on and off line.
7. Hot Leads Grow Cold
Do remember to have all your follow up activities ready to go before the start of the show.
When you get back to the office, you'll have several days work to catch up, and the temptation will be to put your hot leads aside. And hot leads grow cold very quickly….
8. Detailed Feedback
Get detailed feedback from the team about the event. Everyone who has participated at the event should complete a questionnaire regarding the exhibition, the stand, the opposition's stands, the promotions, the pre-show publicity, in fact, every facet of the event.
This is also a good time to see who the best staffers at the event were, and who may have found the exhibition environment a bit daunting.
A stand at a show is not the place for wallflowers.
9. Think About Next Year
Don't rush to sign up at the next year's event just yet. The temptation might be to take the same stand.
But hang on – was there a position you felt might be better, or would a bigger stand suit you, so that you can showcase an even wider range of products or services.
Maybe you should consider being located near different organisations. Only an analysis of the feedback will give you the answers
10. Collect Useful Ideas
Now that you're an experienced exhibitor, keep an eye out for idea which you can incorporate into future events. Other shows, different marketing media, Press articles, even a stroll down the High Street might provide you with inspiration.
When you're shopping, see the tricks and techniques that FMCG marketers use to attract our attention. Good ideas can be found in the most unlikely places.
Have a file for ideas that you can just drop things into – even if you can't work out how to use them yet.
---
Looking for Great Content?
Planet Planit writes dynamic content for organisations in the technology, hospitality, learning and events arena. We specialise in helping you communicate your ideas to your buyers, staff and stakeholders.
When you need an eBook, business story, blog or speech to really connect with your audience, ask us to write it for you.
Get in touch and let's start a conversation.
---
See Also
Tips to make the Most of your Exhibiting Time
Exhibition Planning Hints for Exhibitors
Features Editor