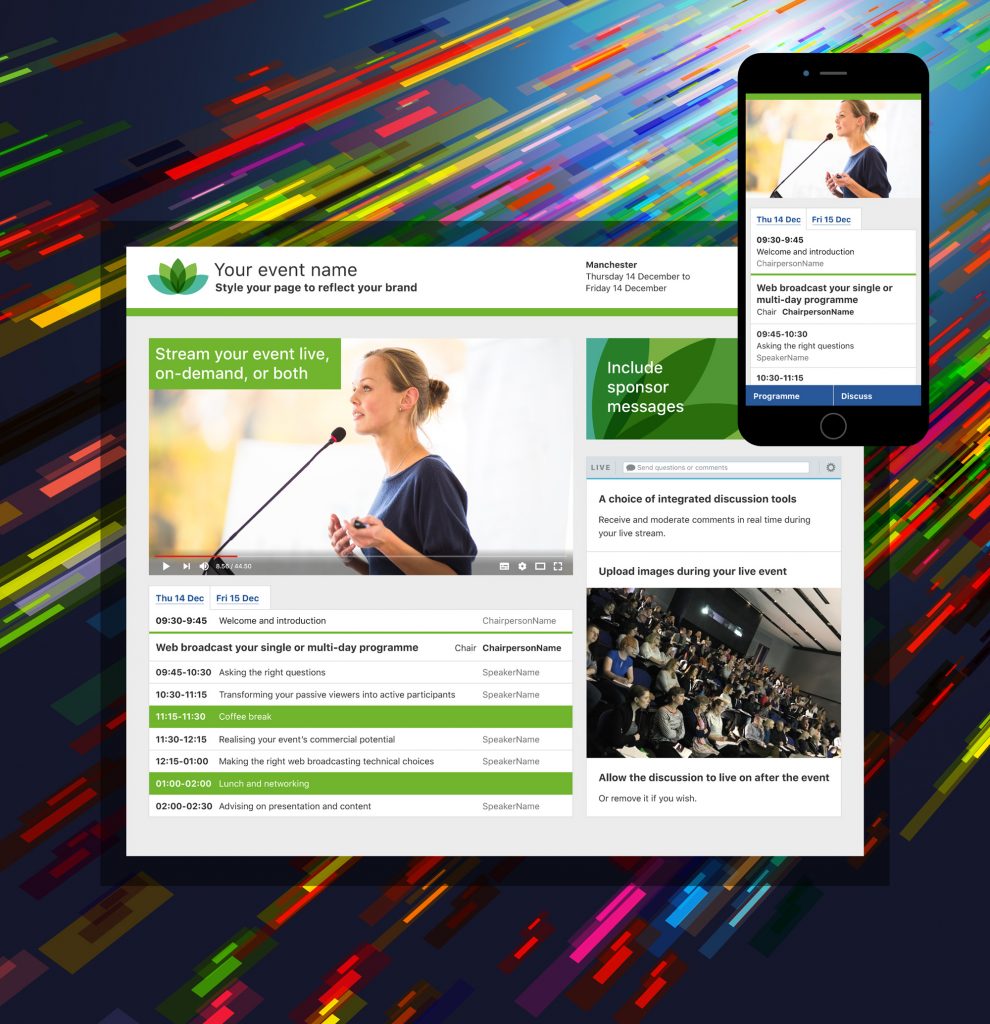 Breaking out of the congress centre by streaming events live and on demand makes strategic and economic sense for many associations. But those working in organisations taking their first steps in the world of online events often have many questions. Reaching new audiences through events is the focus of our session.
Session Content
Rather than determining the content of this expert briefing in advance, we will leave it up to those attending to bring their burning questions to the table.
These might be about:-
Online event strategy
How to ensure remote audience engagement
Practical and technical considerations
Registration and access control
Maximising the value of your content
Free or paid for streaming – YouTube Live Streaming, Facebook Live, Vimeo Live and the rest
Pay to view
Sponsorship opportunities
…or anything else that has been keeping you awake at night!
All attendees to this executive briefing will receive a free copy of our book "Remotely Engaging: How to reach new audiences by breaking out of the conference centre"
Answering your questions are Paul Cook, Managing Consultant of Planet Planit and Martin Shepherdly, CEO of Be There Global.
Where and when
Event – Associations UK Congress
Venue – Manchester Central Congress Centre, Manchester, UK
Date – Friday 15 December 2017
Time – 09.45 – 10.30am
See Also
Extending your reach with remotely engaging events
Contact Us
If you want to talk to us about how to create engaging events that delight your delegates and stakeholders, you can contact us by phoning 01883 734 999 or e mail info@planetplanit.biz
Features Editor