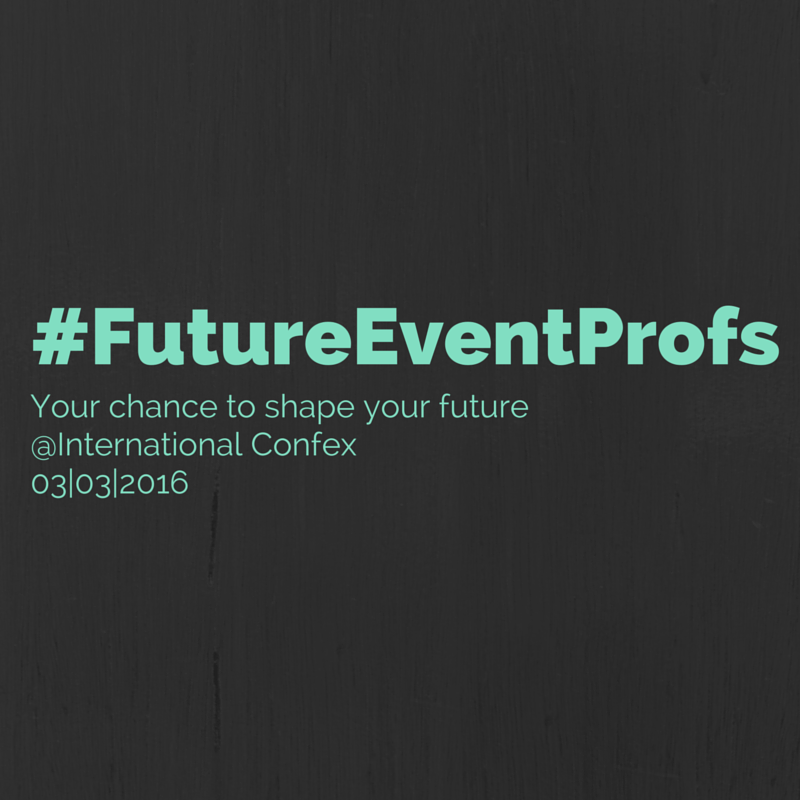 #FutureEventProfs Conference Brings New Talent to Confex
The UK Centre for Events Management will be hosting #FutureEventProfs – a new events student conference at International Confex, Olympia London on Thursday 3rd March 2016 as part of the 20th anniversary of events management education.
The programme which has been designed by graduates and students, aims to nurture talent and provide students with inspiring insights into their future events careers.
Graduates from the last 20 years will be providing new students with an opportunity to learn about how they can make the most of their studies and how their education can help shape their career path.
Branding, research, creativity, professionalization and recruitment tips will be the focus of special Coffee Pods providing students with expert insights from industry leading companies Ashfield Meetings and Events, Zibrant, Grass Roots and First Protocol.
Thanks go to the official partner George P Johnson who are hosting the event.
Jackie Mulligan Principal Lecturer and Director of Enterprise at the UK Centre for Events Management, Leeds Beckett University, feels the event will provide invaluable experience "The conference fits very well with our drive at UKCEM to enhance employability for our undergraduates and postgraduates which we have been pushing forward for the last 20 years. The event will provide students from across the UK with opportunities to gain insider insights from industry and graduates on how to create, shape and make the most of their careers in this exciting, ever-changing and dynamic industry. It will also provide opportunities for industry leaders to inspire and engage new talent coming in to the sector."
Spaces are limited but students are being invited to register now to join #FutureEventProfs on http://www.eventbrite.com/e/futureeventprofs-tickets-21028731502
For more information or for photographs please contact Olivia Wright-Lewis ess@leedsbeckett.ac.uk, 0113 8129161.
About the UK Centre for Events Management
The UK Centre for Events Management is the longest established and largest centre dedicated to events management education and research in the World. Based at Leeds Beckett University, the Centre has been established since 1996 and now prides itself on having an inspiring number of graduates working at all levels and across the globe in events, festivals and exhibitions. www.eventsandfestivalsresearch.com
About International Confex
As the UK's leading and longest standing event for the MICE industry, International Confex aims to create a community for buyers, suppliers, venues and destinations. Since 1983, Confex has occupied an unrivalled position in the UK as the focal point for thousands of event buyers – professional and commercial conference and exhibition organisers, corporates, agencies and associations seeking venue, destination and supplier inspiration.
Confex will take place on the 2nd & 3rd of March 2016 at London Olympia, alongside The Event Production Show, making it the largest buying forum for the events industry.
See Also
Time for a Big Conversation in Events
Features Editor