Mark Perl talking about his book – The Impeccable Planner.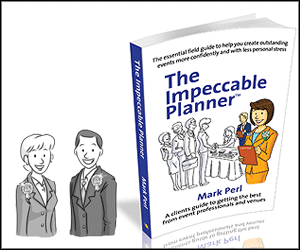 The Impeccable Planner is entirely focused on the fundamental elements of how to plan corporate hospitality events more effectively than you do now.
It is aimed at the Personal Assistants (PAs), Executive Secretaries, or those in the marketing or HR department who, over and above the day-to-day responsibilities of their normal job, are the people most often tasked with organising company events, but who normally have no academic qualifications to rely upon, to assist them to do this well.
Features Editor