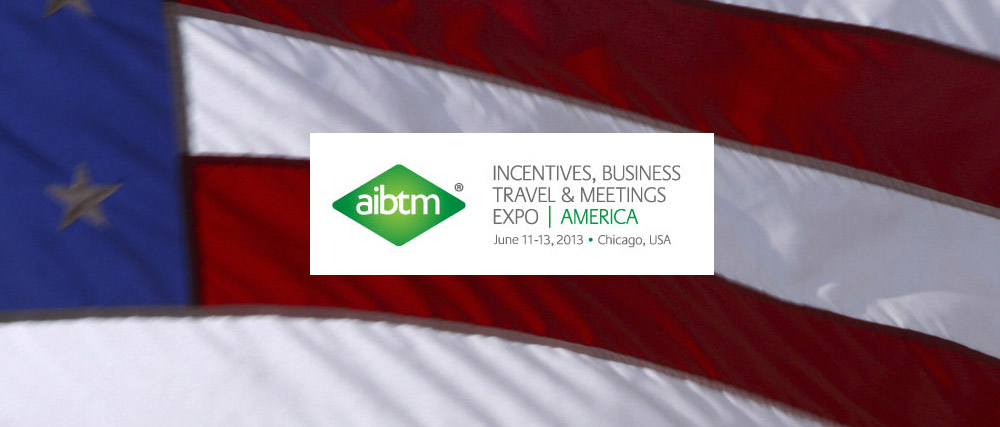 Exhibitions play a major part of the sales and marketing strategy for many organisations. Companies large and small spend a fortune both in terms of money and effort.
Research from both sides of the Atlantic shows that exhibitions offer leads that are of better quality, more readily available to obtain, and cheaper to convert than any other form of marketing.
However, nothing is more likely to spoil all your efforts than staff who are not willing to work the exhibition. However, few companies devote much effort into this area, relying instead on cajoling unwilling victims, or accepting the offer of staff who relish the opportunity to spend time talking to old chums and running up large expense accounts.
That approach will leave you with minimal results. Many companies do this and then complain that the event didn't work. What they mean is they didn't work the event.
With that in mind, here are our Top 10 Hints on getting the best results from your investment.
1. Tell Your Team What it Costs to Exhibit
Add all the costs of your event together, divide by the number of staff, and then by the number of hours the event is open. The figure is usually in excess of £100 per person per hour. Most staff are shocked at the figure, and it makes that late arrival, long coffee breaks and general apathy appear rather pricey!
2. Understand that Exhibition Visitors are Serious
Buyers at exhibitions have come for a purpose, and want to be treated with attention; don't just ignore all those people in the aisles.
Senior people go to exhibitions, to meet new companies with whom they can work; these are people normally shielded away behind receptionists, junior staff and other barriers to communication. Yet at the exhibition they are right under your nose – get out there and talk to them!
3. Think about How Different Exhibitions Are
Exhibitions offer a neutral territory, and many of the "rules" of salesmanship go out of the window. Because staff and visitor meet face to face, without many of the "ego" issues attached to our places of work, a slightly more relaxed approach will often work wonders.
Research from the US event industry shows that exhibition leads usually convert to business faster – and with less follow up – than any other type of sales lead.
4. Remember Visitors Come in a Variety of Shapes and Sizes
Both organisers and exhibitors far too often get swept up in the "numbers game" of visitors to shows. Forget it. It's more important to remember the types of visitor an event attracts, and to amend your "pitch" accordingly. Exhibitions attract buyers, specifiers, the media, advertising sales staff, overseas visitors, end users, intermediaries, agents, franchisees, job seekers, consultants, etc. Don't think you get away with one standard spiel for all those different groups.
BUT don't forget that the impetus to start the conversation must be from YOU, the exhibitor. And that can be difficult; after all, from an early age we have it drummed into us not to talk to strangers; yet at an exhibition we must do precisely that!
5. Never Forget the Time Factor
Your stand team must always have that hourly rate in mind when talking to visitors. Additionally, remind them that the average visitor also has immense time pressures; lots of other stands to see, seminars to visit, bars to frequent. So don't plan any long presentations; insist on a "ten minute max" rule for visitors.
6. Remember Why You are There
Many exhibitors believe their role is to dispense, cuddly toys, brochures, coffee and general largesse to all and sundry. No; their role is simply to meet people with whom – after the show – there is the potential to do business.
7. Set SMART Objectives
You need to be clear about what measurements you have in place to decide whether the event is a success or otherwise. After all, if you don't know where you're going, how will you know when you get there?
In training jargon, objectives should be SMART; Specific, Measurable, Achievable, Realistic and Timebound. Of course, they needn't just be numbers of new potential customers; meeting the Press, seeing lapsed customers, or increasing penetration within existing accounts are all good objectives.
8. Get Qualified Leads
Many exhibitors believe they are after "names" at an exhibition; nonsense; if you want names, buy a "'phone book.
You want qualified leads, visitors from whom you have enough information to return to soon after the event with a specific response. After all, it's no good sending out your standard sales letter to a journalist or a potential job applicant
9. Follow Up Ruthlessly
There is little point in going to all the effort of organising your company's participation at an event if you don't effectively follow up all the people with whom you had contact. Commonness, yeah? Well, around 70% of exhibition leads are not followed up. What an incredible waste.
Of course, there are many reasons for this; usually there is no effective grading system, so the "hot" leads end up in a pile with "just mildly interested"; at the exhibition you must grade leads, to decide both how you follow up, and how soon.
Many companies get back their offices after an event with a pile of business cards and a host of good intentions. But they have been at the show for a week, during which time business continues, and their desks are awash with urgent tasks. Those business cards go in the draw for "later", and "hot" leads go "cold" very quickly.
Successful exhibitors book follow up time in their diaries even before the show starts!
10. Enjoy!
Exhibitors who complain the show didn't work are generally those who sat around their stands with bad backs and long faces. The secret of successful exhibiting is simple; exhibitions work when you do.
---
Looking for Great Content?
Planet Planit writes dynamic content for organisations in the technology, hospitality, learning and events arena. We specialise in helping you communicate your ideas to your buyers, staff and stakeholders.
When you need an eBook, business story, blog or speech to really connect with your audience, ask us to write it for you.
Get in touch and let's start a conversation.
---
See Also
Top 10 Rules for Presenting from your Stand at an Exhibition
Exhibition Planning Hints for Exhibitors
Features Editor