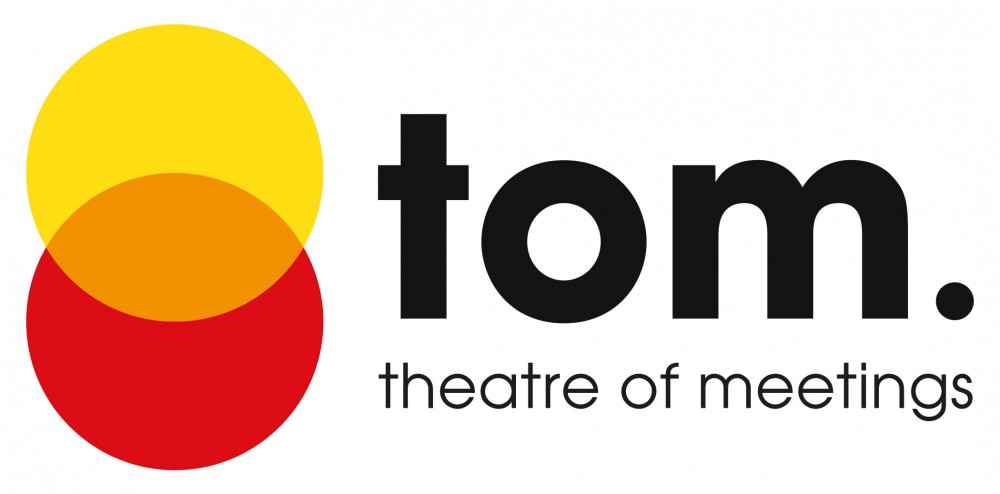 Start Up Theatre of Meetings Set To Change How Meetings Are Evaluated Through Applause On Investment
New initiative recognising that theatre is at the heart of any meeting, event or conference
Paul Cook of Planet Planit and meetings consultant Simon Greenbury have joined forces to launch Theatre of Meetings (tom.) at EIBTM – an initiative that puts theatre and the role of the theatre director at the heart of any meeting, event or conference.
The consultancy initiative aims to highlight how the meetings industry can learn and benefit from theatrical experiences from the perspective of the theatre director and, importantly, by taking a new approach to how meetings are evaluated.
The tom. proposition is based on the fact that it is the director who fully understands and appreciates all aspects of a production from the script and working with the performers to the set design, lighting and influencing the reactions of an audience.
tom. will change the way meetings are evaluated by providing clients with a new approach to evaluation – Applause on Investment (AOI); an approach that is not currently covered by the industry.
What is so different about tom. is that it brings feeling and emotion into the evaluation of meetings based on five main categories initially created by work undertaken by Independent Theatre Council, Society of London Theatre and Theatrical Management Association:
• Engagement and concentration
• Learning and challenge
• Energy and tension
• Shared experience and atmosphere
• Personal resonance and emotional connection
Commenting on the initiative Simon Greenbury said: "tom. has been created to maximise value and reduce cost for corporates, associations and exhibition organisers. It aims to inform and provide clients with a new approach as to how to get more out their meetings through re-evaluating how they are structured – from concept to completion.
"All meetings, whatever their size and budgets, should be seen as 'theatre'. To date though there is very little understanding of how the industry can learn from theatre. tom is about to change that and to encourage the large percentage of clients who currently do not evaluate their meetings, to have a change of heart and start evaluating.
"Our approach to evaluation may be considered a little different to standard approaches. It takes its focus from how an audience perceive and evaluate a play they have seen. Ultimately, we want audiences to be wowed at meetings and to show their appreciation through, amongst other criteria, applause."
tom. consultancy
The tom. offering consists of a bespoke consultancy service offered to clients looking for advice and help for them to create, run and evaluate their own meetings, events and conferences more effectively.
The tom. consultancy arm provides an individual and personal approach. The tom. team will analyse past meetings, advising how the tom. proposition can make a significant difference to the meeting, helping to deliver better results and value for money. If the event has already been held, then tom. can work on the 'evaluation of the event' and offer strategic event advice.
Tom. will be officially launched at EIBTM on Tuesday 18 October at 14.30 in Conference room 5.1
For more information visit www.theatreofmeetings.com.
Both Simon Greenbury and Paul Cook are available for interview.
Simon can be contacted on +44 (0)7798 650220 or at simon@theatreofmeetings.com
Paul can be contacted on +44 (0)7798 822970 or at paul@theatreofmeetings.com
Note to editors:
Simon Greenbury, having graduated in English/Drama has been working as a marketing consultant for over 30 years, now specialising in the meetings, travel and exhibition sectors. He previously worked with Reed Travel Exhibitions on WTM, EIBTM, GIBTM, CIBTM, AIBTM and ILTM. He worked with MPI for three years, being part of the team organising their European conferences in Turin and Malaga. Over the years he has directed several theatre productions including Look Back in Anger and Who's Afraid of Virginia Woolf and been responsible for organising many small and large meetings, events and conferences.
Paul Cook is immersed in the events industry through his work at MPI, the Convention Industry Council and as the driving force of Planet Planit. He is a professional speaker and trainer. He is a member of the Professional Speaking Association UK & Ireland and of the Global Speakers Federation. He has worked at Pinewood Film Studios and is instrumental in creating new initiatives such as the MPI Young Achievers Award, the Planet Planit Event Innovation Awards and Event Camps worldwide. His work on hybrid events has increased his appetite in ensuring that events become much more production driven enhancing both professionalism of all involved and achieving greater success of the event.
Features Editor