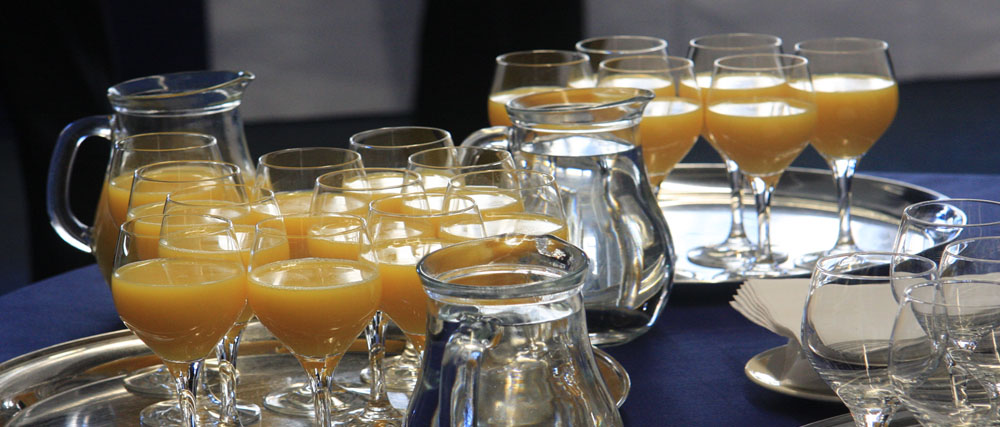 Christmas is a time for festivities, sharing, catching up and socializing. Why not create your own fabulous Christmas/New Year  party by using the best themes, ideas and inside secrets from the queen of London's' party and events scene.
The Guide is provided by our resident Expert of Fun – Emma Boardman.
a) Appear fabulous
If you are the party host/hostess its vital that you feel and look as fabulous as you possibly can, take time during the day for a personal pampering session and choose and prepare your outfit early in the day to avoid a last minute panic!
b) Buddies united
Enlisting the help of a friend or 2 to help with set up can lighten the burden and it means you wont be standing on your own watching the door and praying for guests to turn up!
c) Champagne Starter
Grab yourself a drink before your guests arrive, it will relax you and get you in the mood; you want to be the life and soul of the party, and a long glass of prosecco, or a glass of your favourite tipple will set you on your way nicely. (Just don't overdo the drinks before the guests arrive)!!!
d) De-clutter
If you are holding the party in your home clear away any clutter/mail/letters/papers etc from the sideboards and lock them away so you can find them easily the next day.
e) Eating before a party is essential
Ensure you eat plenty of carbohydrates on the day of the party; this will keep you in good stead for the busy night ahead.
f) Fireplaces
If you have an open fireplace it's a wonderful feature for a cold winters night, try throwing some orange peel and nutmeg onto the fire for an intoxicating Christmas scent.
g) Garbage
Buy in plenty of bin bags and ensure there are many easily accessible bins for guests to use. Bins will need constant emptying throughout the night, especially the large one by the bar area. Plan a designated used bin bag area, which is safely away from the guests.
h) High Places
Any breakables or very fragile and precious items are also best locked away in a safe place.
i) Incidents
Make sure a trusty dustpan & brush and floor cloth & bucket are easily accessible for any unfortunate but inevitable spillages.
J) Jingle Bells
It's the only time of year that its acceptable to play your Christmas albums, so don't forget to incorporate them into the Christmas party playlist.
k) Kick the Habit
If you have an outside space this will become a natural meeting point for smokers, so prepare for this with plenty of ashtrays.
l) Loo roll
You can never have too much of this, though for some reason, people seem to turn into crazed andrex puppies during a drinking session and seem to find 101 ways to express themselves with toilet paper.
Keep spare rolls in a wicker basket within easy reach of the loo. Toilet Tip: Toilet paper should always be white – there is no excuse for beige, peach or sky blue.
m) Mistletoe
The best excuse for a kiss– A vital ingredient for every Christmas party, adorn the front door with a mistletoe wreath, (just mind yourself when answering the door to the postman), and have plenty of sprigs available for spontaneous moments of romance!
n) Nuts!
No Christmas setting is complete without the obligatory bowl of nuts. Offer a prize for the person who can open the most Brazil nuts in 30 seconds, and don't forget to leave out a good strong nutcracker!
o) Opening Beer Bottles
This is not easy without a bottle opener, and wine with a cork in is even more tricky to get in to without the correct implements – be sure to securely tie your bottle openers and cork screws, to a convenient point close to the drink service area (a 2 meter string (or pretty Christmas ribbon will do nicely)
p) Preparation Makes Perfect
Follow all our tips and you will be primed to have the best Christmas party ever.
q) Quiet Please
Have a pack of head ache tablets and plenty of bottled water handy for the morning after.
r) Reindeer
Be sure to leave some carrots by the fireside for Rudolph and Co before turning in on Christmas Eve!
s) Safety First
Before the festivities are in full swing, be sure to have a suitable fire extinguisher or fire-blanket handy for any rogue tea lights or cigarette buts – Its much better to be safe than sorry.
t) Taxi Please
Print out the numbers of your local reliable and licensed taxi companies, friends will be asking how on earth they get home at this ungodly hour.
u) "Unbelievable Party"
The words your friends will be uttering as they stagger home from your Christmas soiree!
v) Vacuuming Can Wait
Leave the vacuuming until 2 hours before the party kicks off, as during preparation you are guaranteed to drop or spill something as you rush about the house!
w) Winter Wonderland
A charming & popular theme for Christmas parties, you can even ask all your guests to dress in white to compliment your décor.
x) X-rated or PG?
An interesting movie playing on your TV screens will create an interesting focal point – just be sure to keep the volume on mute.
Choose a movie that fits with your theme, if it's a traditional Christmas theme you have chosen, the black and white classic "Its a Wonderful Life" will compliment your party perfectly.
Or if it's a wild 80s party you are hosting "Back to the future" or "Flashdance" will go down a storm.
y) Young Hearts Run Free
Be stern with your party cut off time and stick to it, don't be distressed by the hangers on in the kitchen who seem to want to stay forever! Rules are rules, even in party land.
z) ZZZZZZZZzzzzzzz
That sleeping person on the stairs needs to be woken up and fed coffee! Be sure to have plenty of coffee, sugar and milk handy for those that need pepping up before being coaxed out of the door and gently sent on their way.
See Also
Why Santa Claus is the Ultimate Event Professional
---
Looking for Great Content?
Planet Planit writes dynamic content for organisations in the technology, hospitality, learning and events arena. We specialise in helping you communicate your ideas to your buyers, staff and stakeholders.
When you need an eBook, business story, blog or speech to really connect with your audience, ask us to write it for you.
Get in touch and let's start a conversation.
---
Features Editor