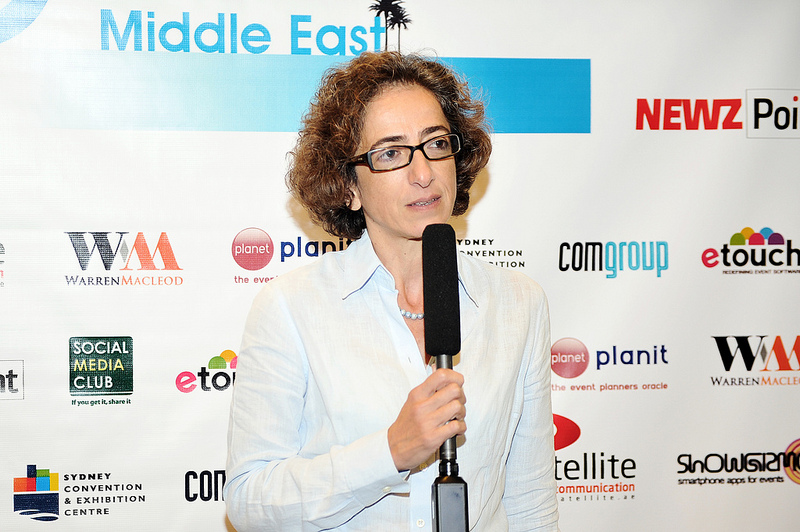 Your exhibition stand is an excellent opportunity to demonstrate to a curious and quality audience.
However, in order to make the most of this incredible opportunity it's worth reviewing how to make stand presentations really work.
1. Playing as Visitors
It may be worth having a few staff playing the part of visitors, just to get the presentation up and running. Imagine you were walking down a street and you saw a crowd gathered round a store window. You would immediately want to see what was going on. Well, successful exhibition presentations are no different.
2. Control your Audience
Control your audience and tell them what's expected of them. Do you want them to ask questions throughout, or would you rather they waited until the end of your few minutes of talking?
3. Create an Interesting Story
Do not descend into jargon, or assume that every visitor will be technically proficient in every aspect of your marketplace. What if they are new to the industry, or in a managerial position that doesn't require anything more than a basic knowledge? Not everyone at Microsoft is employed to write software!
4. Keep the Focus on You
Remember that 80% of the information our brains take in comes from our eyes, so too much happening on a plasma screen means none of your audience will listen to you. Have techniques to bring the focus back on to you, for example with some intentionally blank PowerPoint slides, a remote to turn the TV off when you want it, or even the confidence to move directly between the audience and your demonstration.
5. Audience Participation
There's an old phrase "what I hear I forget, what I see I remember, what I do, I understand". Consider whether your demonstration could be done by one of the audience – after all, if you're claiming it's simple, get someone else to prove it!
6. Sell Benefits
When you present, remember to sell benefits, not features. That means almost everything you describe about your product or service should be followed with the line "which means that", "so that you can" or "giving you". It's about selling the sizzle, not the sausage!
7. Use a Microphone
The exhibition environment may not be conducive to your voice carrying to all your visitors. Consider using a microphone and a couple of small speakers. Carefully placed, they should deliver your message without leaving you hoarse, or upsetting your neighbours.
8. Concentrate
Concentrate on your audience, not your presentation. Make eye contact, to gauge how people are receiving and absorbing the information. And use open and friendly body language, with lots of expression – your audience will respond in the same way.
9. Practice
Practice, practice and then practice some more, so you know exactly how long your presentation will last (an it shouldn't be longer than five minutes; exhibition visitors are busy people).
Your presenter doesn't need to be the most technically competent; other colleagues can address those tricky questions; however, they do need to be the most competent presenter. If no-one in your organisation is willing or able to do that role, consider hiring in the necessary talent.
10. Seize the Opportunities
You need to be prepared to make the most of your presentation – but what happens if you finish, only to be collared by just one of the audience. The other people whose attention you caught might wander away, unless your colleagues are ready to move in and seize the opportunities.
Be prepared to take these simple steps, and you will achieve much better results at your next exhibition.
---
Looking for Great Content?
Planet Planit writes dynamic content for organisations in the technology, hospitality, learning and events arena. We specialise in helping you communicate your ideas to your buyers, staff and stakeholders.
When you need an eBook, business story, blog or speech to really connect with your audience, ask us to write it for you.
Get in touch and let's start a conversation.
---
See Also
Tips to make the Most of your Exhibiting Time
Exhibition Planning Hints for Exhibitors
Features Editor