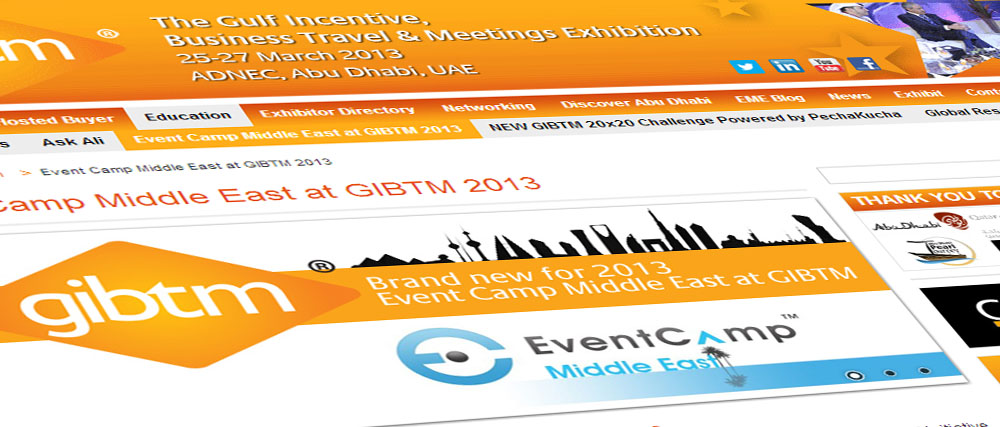 ADNEC, Abu Dhabi, UAE – 27 March 2013
GIBTM 20×20 Challenge – Powered by Pecha Kucha comes to Abu Dhabi for the very first time.
Join in the fun at GIBTM as we invite you to bite the bullet and take centre stage at our very first 20 x 20 Challenge.
Get your creative juices flowing and present 20 slides, each for 20 seconds on any subject of your choice! The aim is simple, excite, impress and innovate!
Our audience of meetings and events planners from all over the world will decide on the best presentation and the winner will receive an unforgettable two night stay at a secret location!
Good Pecha Kucha presentations are the ones that uncover the unexpected, unexpected talent, unexpected ideas.
Some Pecha Kuchas tell great stories about a project or a trip. Some are incredibly personal, some are incredibly funny, but all are very different.
ALL GIBTM ATTENDEES have the chance to take part is this NEW event on Wednesday 27th March 2013. Competition takes place between 10.30 to noon.
Contact: GIBTM 2013